News
&

Buzz
Grasshopper is everywhere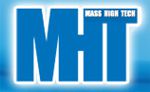 Original Article
←
Grasshopper on CBS 3 News
As a journalist, I am the recipient of occasional promotional objects that raise an eyebrow — cell phones with odd keypads, tie-dyed tee-shirts and the like. And who can forget the anti-virus software company that sent out condoms as a way to promote security?
But creative marketing folks of New England take note, the weirdness bar has just been raised. Last week I received a package of chocolate covered grasshoppers.
The sweet insects came in a very professional package — an important element when receiving random food products via Federal Express — that indicated they were from a company called Grasshopper.com and that enclosed therein were, indeed, chocolate covered grasshoppers. "Approved by the FDA of Thailand," said the envelope, as if that would be a deciding factor in whether or not I would actually ingest one.
Grasshopper.com, it turns out, is in fact Needham-based GotVMail Communications LLC, a maker of communication systems for small businesses and an old Mass High Tech acquaintance, which was profiled here back in 2005. The promotion is aimed at announcing the company's name change to Grasshopper Group, but officials also said the company is launching a new theme targeting entrepreneurs, or more accurately, entrepreneurship.
"After six years of growing GotVMail, we took a step back and said 'we want to be more,'" said CEO and co-founder Siamak Taghaddos. "We didn't want to just be a telecommunications company, but a company that helped entrepreneurs."
Taghaddos and his team took the idea and decided to build an entire brand around the idea of helping entrepreneurs, not just on the communications side, but in terms of inspiration as well. The chocolate treats also came with a web address, which plays a nice video, encouraging entrepreneurship.
"It wasn't just about mailing something to people to build our own name," said Taghaddos. "It's about fixing the economy and the entrepreneurial community."
As marketing plans go, the promotion is certainly unique, and has been successful in at least creating buzz around the company's name change. Grasshopper sent out 5,000 of the packages to "top influencers," including politicians and press. (President Obama got a package, though the guess here is that strange, unsolicited edibles probably have a complicated journey through security at the White House). As a result, the "Twitter-verse," blogosphere and other social networking realms have been abuzz about the grasshoppers, and the company has gotten plugs in major news outlets, including Fox News.
The grasshopper, said officials, elicits the idea of jumping forward — the little critters can jump 20 times their own size, which is akin to me jumping about 120 feet. Every small business wants to jump forward, and Taghaddos and his team want to encourage customers to do so.
But the buzz surrounding crickets and their consumption with cocoa has overshadowed the fact that the company has also made advances in its product offering. What began in 2003 as essentially a virtual private branch exchange has been integrated with online communications features, creating a fully functioning, large-company telephony system for a small business. As GotVMail, the company boasted about 70,000 customers, but officials said the marketing campaign has drawn a whole new batch of interest and expanded the company's geographic reach nationwide and beyond.
In the end, Taghaddos and co-founder and CTO David Hauser are entrepreneurs themselves, and their bold — possibly risky — marketing campaign seems to be paying off.
GotVMail, a brand that arguably had become stale, has gained a new life as Grasshopper, at a time when the economy is starved for success stories and looking to entrepreneurs, rather than large companies, to help bring innovation back to small business.
All on the back of farm-raised insects dipped in chocolate.