News
&

Buzz
Grasshopper is everywhere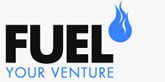 Original Article
←
12 Useful Resources for Entrepreneurs
From communication to collaboration, finance management to time keeping, the responsibilities of any entrepreneur can be time-consuming to say the least. But they don't have to be – or rather the tedious tasks can be made easier when given the right tools for the job. This list will consist of various resources which can be used on a day-to-day basis to break down the chore of keeping on top of things and allow you to focus on driving your business forwards.
COMMUNICATION
Contacting all corners of the globe can be expensive and tiring if you're a conventional telephone user. However thanks to VoIP (Voice-over IP) you can make international calls at a fraction of the price. What's more, it's all done through your computer meaning you can talk & type at the same time!
SKYPE - Make free calls to other Skype accounts along with paid subscriptions to call national and international numbers. A great service used by many millions!
GRASSHOPPER - A service designed with entrepreneurs in mind. A fully-functional virtual PBX allows you to use Grasshopper in your company to make and receive calls.
VONAGE - By using the Vonage Adapter, you can convert your phone into a VoIP phone making it easier and cheaper to make international calls - simple!
PROJECT MANAGEMENT
If you're running various projects at once you'll understand that keeping on top of them can be difficult. With project management solutions such as the ones below, you can take control of your business and complete any important work on time.
BASECAMP - An awesome web-based tool that allows you to manage projects, assign tasks, create milestones and targets.
COPPER - A great project management tool with a clean interface and many features including time scheduling and calenders.
VITALIST - A web-based task manager designed specifically to go hand-in-hand with the 'Getting Things Done' methodology.
INVOICING
It's normally a painstaking task requesting money from customers but with the many solutions available you can manage all your invoices online in a professional manner. Most services even offer templating and custom styles to make the invoice suit your business.
FRESHBOOKS - Perhaps the most renowned invoicing solution offering simple invoice templates that look both professional and legitimate.
SLIQ - SliQ Invoicing & Quotes offer professional invoices, personal quotation forms and credit notes helping you get paid on time!
ZOHO - Zoho Invoice offers multi-user support to collaborate on invoicing along with the ability to track expenses and accept payments online.
ACCOUNTING & BUDGETING
Perhaps one of the most important parts of running a business is keeping accurate accounts and budgeting for the future to ensure you don't run out of money. Keeping a record of everything in one central place is the key to all your accounting nightmares.
XERO - Priding themselves on being the 'world's easiest accounting system', Xero allows you to keep track of numerous things including banking, invoicing and reports.
MINT - An awesome, free service offering outstanding budgeting features along with automatic bookkeeping which gives you time to focus on other things.
OUTRIGHT - An online bookkeeping tool completely free of charge with various features including taxation estimates. You can also export data to your computer!
With so many important tasks required to keep your business afloat – whether new or established – these tools really can help make things easier and reduce your workload. If you've got any suggestions for tools, resources & software that can be used to make an entrepreneurs life easier, please share them in the comments. I'd also appreciate feedback on whether you thought this list was useful and what sort of things you'd like to see in the future!