News
&

Buzz
Grasshopper is everywhere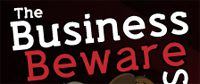 Original Article
←
Out Of The Box Office Spaces
An office should make you feel comfortable, give you the resources to get work done, and allow you to really get your creativity kickin'.
We asked you to tell us where your favorite office spaces were, and why they are so unique and creative. We chatted with some awesome people getting the details on each of their spaces, we also asked each of them what advice they would give to a new business/entrepreneur about creating an office space that works for them (check those responses out right under each name & title) After some tough decisions with an overwhelming response, we chose our top favorite office spaces to share with you! Check them out below =)
Grasshopper Group: Website, Twitter, Facebook
Stephanie Bullis, Ambassador of Buzz
"Your office atmosphere should fuel your company's core values. If you're running a company that is passionate about employee engagement, make sure your providing employees with the facility and tools that allow them to interact with their colleagues."
"Grasshopper is a virtual phone system for entrepreneurs, it works just like a traditional phone system, but requires no hardware to purchase – it's all managed online or by phone." Services that Grasshopper provides include "forwarding calls, receive faxes, tag messages online, and get voicemails via email." They also provide toll free or local numbers that businesses can then create extensions for employees, regardless of where they are located. Aside from the services they provide, they pride themselves on being "evangelists for entrepreneurs and are passionate about helping small businesses grow." LOVE THIS!!
David Hauser, creator of Grasshopper's office created the space because he wanted it to be fun for his employees. Knowing that "happy people want to be at work and are more productive," he took it upon himself to design their office based on having fun.
Something unique about Grasshopper that Stephanie shared with us was their new office project where they plan open some of their extra office space and rent them out to local startups for very cheap. This goes to show that Grasshopper is all about the locals and small businesses.. again, LOVE THIS!