News
&

Buzz
Grasshopper is everywhere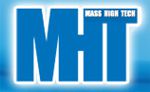 Original Article
←
Small business and big image: You've GotVMail
Small businesses are always looking for an edge when it comes to attracting and retaining customers. During that search, almost all stumble on the seemingly contradictory notion that it is better to appear bigger while maintaining a personalized, one-to-one level of service.
Oh, and do this at a minimal cost, of course.
The interface of these two ideals, even today, is usually found in the telephone system. Big companies have big, complicated and often expensive phone systems, usually a private branch exchange (PBX). If the big company wants to maintain a high level of personalized service, it hires a receptionist or other employee to provide a live person and manipulate the features of the system.
Small companies need the same set of features but do not usually have the expendable capital for a PBX or similar system, let alone an additional employee just to answer the phones.
Some years ago, central office exchange (Centrex), essentially a PBX service offered by carriers through hardware located at a carrier location, was an oft-discussed solution to the small company dilemma, but for a variety of reasons it never took off.
Today, virtual PBX is making a push to solve startups' telephony needs.
In Needham, GotVMail Communications LLC is offering small companies a chance to appear bigger to callers (read: potential customers) and maintain the personalized service using a virtual PBX.
Crumrine chose GotVMail because it supported the features he wanted, including call forwarding and the ability to forward voice mail to e-mail systems as sound files (usually in WAV format), a favorite feature of many Internet telephone service users.
The basic premise is simple: A small company signs up with GotVMail and chooses either a toll-free 800 number or a local number. The GotVMail software platform is laid over whatever service the company may have, such as a standard public switched telephone network (PSTN) or voice over Internet protocol (VoIP). The call then goes through the system, and all standard features, such as voicemail, forwarding, multiple mailboxes, music hold and other services kick into play.
More advanced features include dial-by-name searches, customized hold music and fax receiving; users can also have phone messages turned into audio files and sent via e-mail.
"We offer small businesses a way to sound bigger and more professional while also managing call traffic in the same way that million-dollar PBX systems do for large companies," said Siamak Taghaddos, GotVMail's president and chief executive officer.
The service is catching on. GotVMail claims it has signed on about 10,000 businesses since its product launched in 2003 and says it is adding new customers all the time. Most, according to Taghaddos, are small companies with between one and 15 users.
"Using a single local or toll-free number, customers use our virtual PBX service for select departments, such as sales," he said. "Others use it between the central office and geographically dispersed locations."
As long as there are small businesses that need the services provided by a PBX but are not in the market to purchase a full system, the virtual PBX will fill a tangible need.
"Vonage does cheap outbound VoIP calling and does it very well," said David Powers, director of communications at GotVMail. "GotVMail handles the inbound call management side of the equation. We layer ourselves over whatever dial tone the small business has, be it VoIP, PSTN, cellular or what have you, and make sure inbound calls go to the right person or department, increasing the productivity of small businesses where every call can truly mean a business opportunity."
As for cost, the basic rate starts at about $10 a month, with some additional services extra.
"The service is very cool, and once you start using it, you understand it," said Deb Mielke, founder and managing director of Treillage Network Strategies, an industry analyst firm in Texas. "The biggest problems are distribution and education. How fast can you get the product out there and how fast can you educate the public?"
GotVMail is getting the word out using standard techniques - online media, direct mail and word of mouth. In addition, the company's partner program is growing. GotVMail works with service providers, who can pass the GotVMail product on to their own customers as a value-added service. The company is also teaming up with companies already entrenched in the small business market, such as Pitney Bowes.