Cool Customers
Customers we love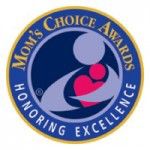 Great Kids' Products Get a New Stamp of Approval
In a world filled with an ever-increasing number of consumer products, it's tough to stand out in the crowd. Tara Paterson, the founder of Mom's Choice Awards (MCA), thinks that her company is doing its part to "give quality content and products a voice." Paterson, who is based in Purcellville, VA, started her company in 2004, modeling it after the prestigious Parents' Choice and Teachers' Choice Awards. The idea was to give high-quality children's books, toys, and other products a stamp of approval from an independent panel of judges.
Companies pay $300 to have their product evaluated for 200 categories of awards. "Each category may have a number of winners or no winners," says Paterson. "Each product is reviewed by a panel of five judges and no judge knows who else is looking at the same products." All products must comply with US Food & Drug Administration and the US Consumer Product Safety Commission safety standards, says Paterson. The company calls upon 155 volunteer judges nationwide and they include medical and media professionals, librarians, educators, performing artists, and even a celebrity or two, such as Julie Aigner-Clark, the creator of Baby Einstein and LeAnn Thieman, the coauthor of seven Chicken Soup For The Soul books. When the scores are collected, products earn a gold or silver award, or nothing at all. In 2008, for instance, 1,200 products competed for Mom's Choice Awards and only 300 were selected as honorees.
Sometimes, says Paterson, an award gives a relatively unknown product the boost it needs to make a big splash. For instance, the Adventures of Riley series of independently- published books by Amanda Lumry, won several MCAs. The series was subsequently acquired by Scholastic and added to the Accelerated Reader program, which is used in elementary schools nationwide. "These kinds of things happen because the award gives them some extra notice," says Paterson.
Mom's Choice Awards
Mom's Choice Awards Twitter
Mom's Choice Awards Facebook
Mom's Choice Awards Linkedin
Have a great story to tell?
If you're one of the tens of thousands of entrepreneurs using Grasshopper to help grow your small business and have an interesting story, tell us!
Tell us your story »