Win more business with the iOS app!
Respond via texts, calls, and emails – all from the same place.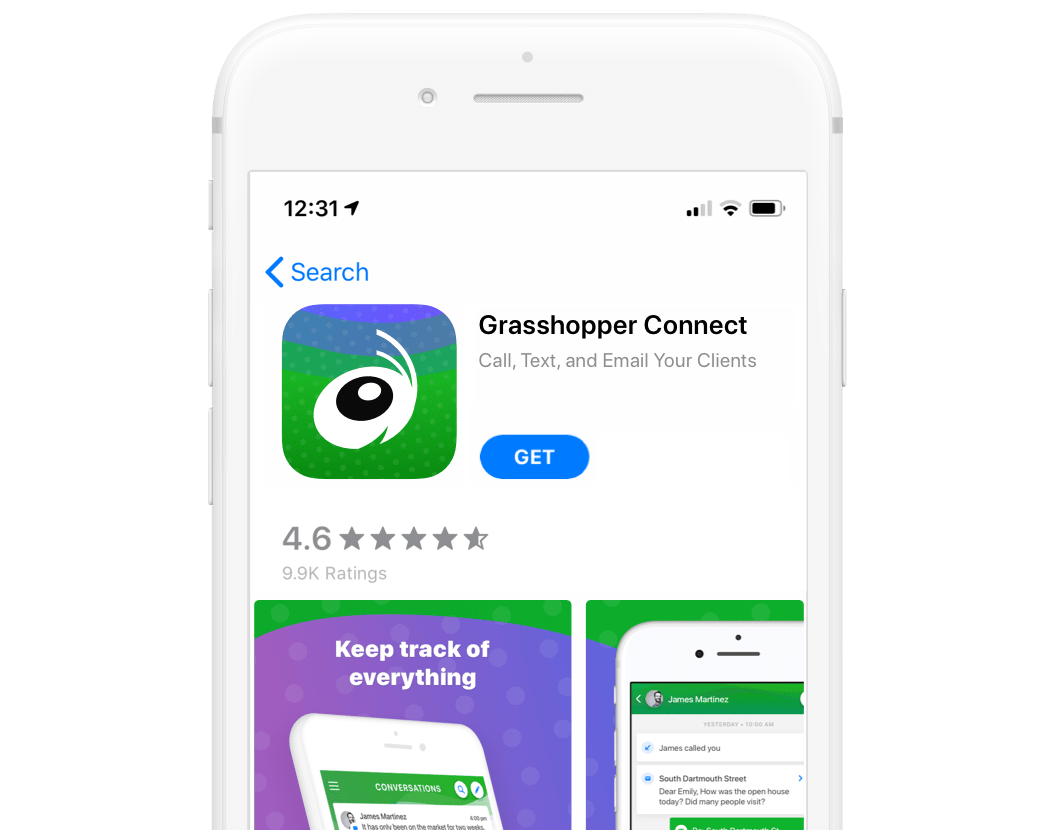 What is the Grasshopper Connect iOS Mobile App?
Use the Grasshopper Connect iOS mobile app to keep business and personal communications separate on your cell phone. The iOS mobile app automatically pulls together your business calls, texts, voicemails and emails with any given contact in one place so you can stay on top of your business communications from anywhere.
How to get the iOS mobile app:
Get up and running in minutes!
Get Grasshopper Connect
Download the app and choose a local, toll-free, or vanity number for your business. (Or port your own!)
Try it Out
Start communicating with clients from Grasshopper Connect today!
How does the Grasshopper Connect iOS mobile app help?
Manage and stay on top of business communications from anywhere – using your cell phone.
A dedicated place for your clients' contact information without the distraction of personal communications will keep you focused on work.
No more switching through different apps! One place to get in touch and respond to clients.
Get all the information you need to feel prepared for the next conversation with a client at your fingertips.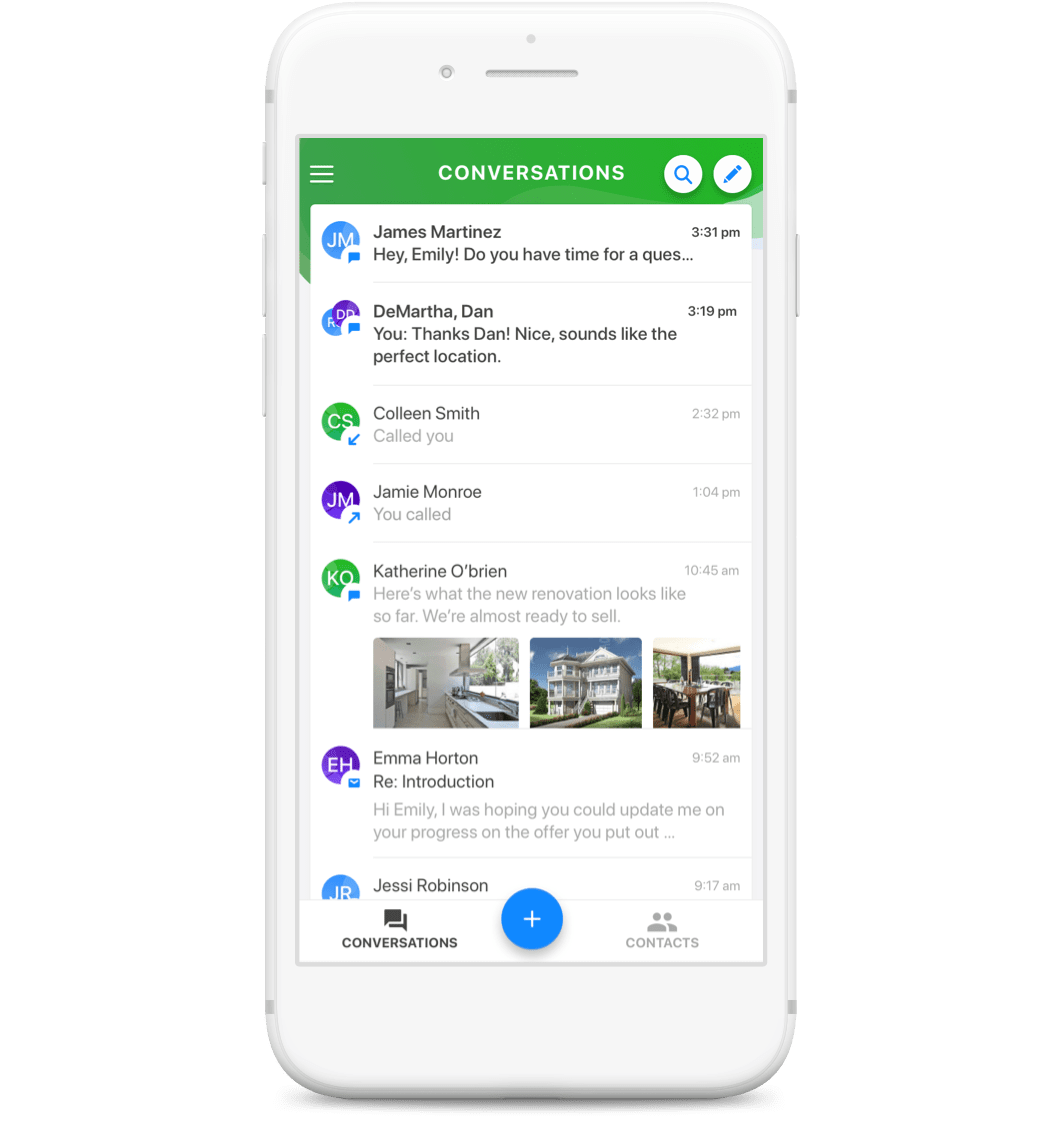 Grasshopper Connect for Android
The Grasshopper Connect mobile app is available for download in the Google Play Store. There are some features that are not yet available for Android such as business contacts. In the meantime, you can start a free trial on Android and use your new business phone number!
Want to be notified when business contacts are ready on Android? Enter your email and we'll let you know when it's available.
Run your business using your cell phone.
Our iOS mobile app helps you manage your clients from anywhere.
By getting Grasshopper Connect's iOS mobile app, you'll have access to many great features wherever you work such as:
A business phone number to help establish your company's brand.
A unified inbox so you can respond via text, call or email – all from the same place!
A separate business contact list so you stay focused on work without the personal distractions.
A timeline view of every communication with any business contact so you keep track of everything.
Business texting, voicemail, and email so you can respond faster and win more business.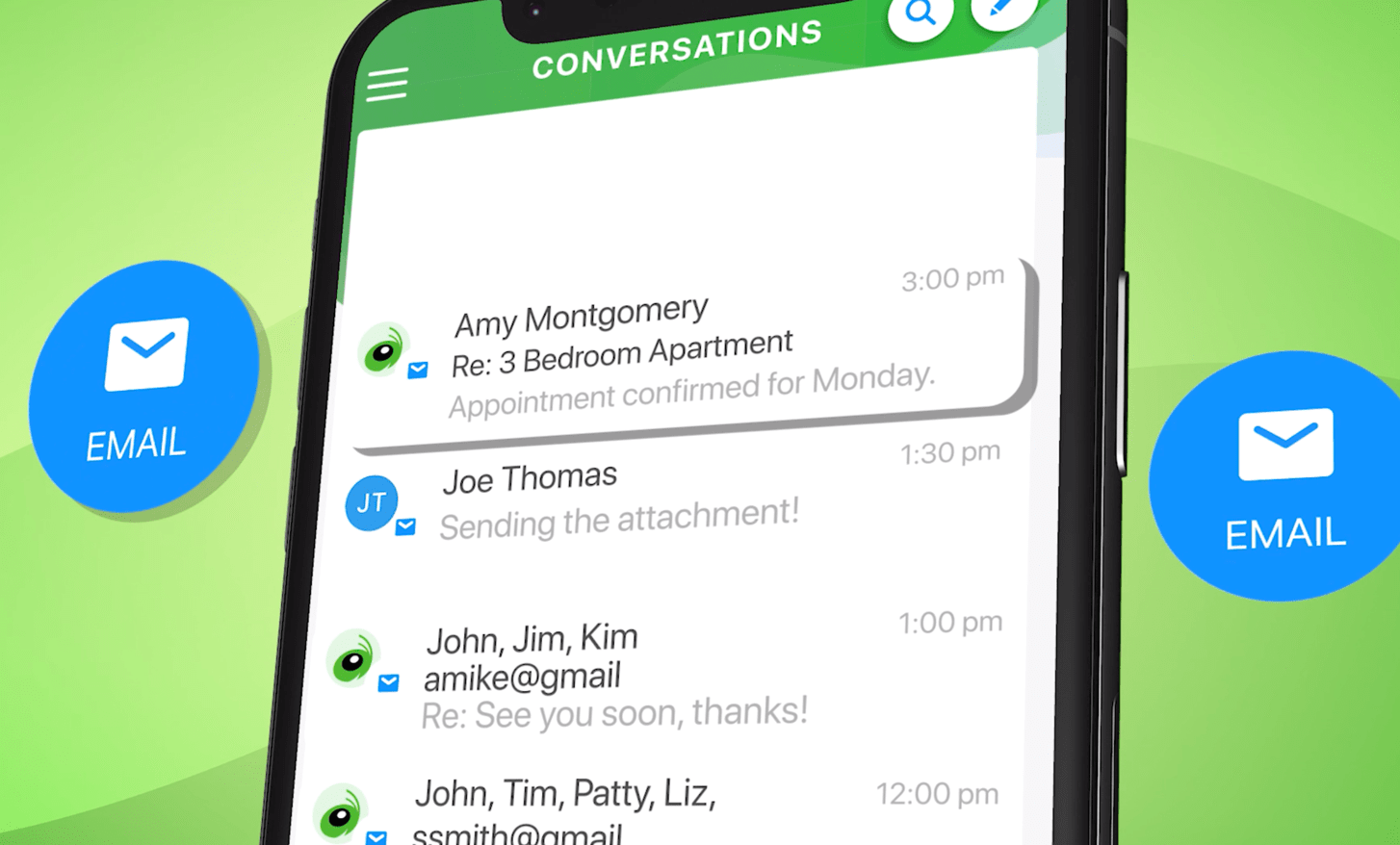 Explore Grasshopper Connect's top features:
Email Integration
Link an existing Gmail or Gsuite account. No need to create a new business email.
iOS Mobile App
Work from anywhere with Grasshopper Connect on your iPhone.
Business Calling
Make calls to clients on your business number from your personal phone.
Business Texting
Provide updates and quick replies via text messaging on your business number.
Hold Incoming Calls*
Send incoming calls to voicemail instead with the flip of a switch. *Not available for Android
Call Blocking*
Stop numbers you choose from ever reaching you. *Not available for Android
Voicemail
See business voicemails next to texts and emails.
Frequently Asked Questions