Your customers expect you to respond quickly.
With a constant stream of calls, texts, voicemails, and emails it can be hard to keep up. That's why we created Connect.
Take control. Connect brings all of your calls, texts, voicemails, and emails into one inbox. Get the context and confidence you need to reply quickly and easily.
Meet Grasshopper Connect
Put an end to checking multiple inboxes. No more trying to remember "Did they send me that info by text or email? Or did they call?"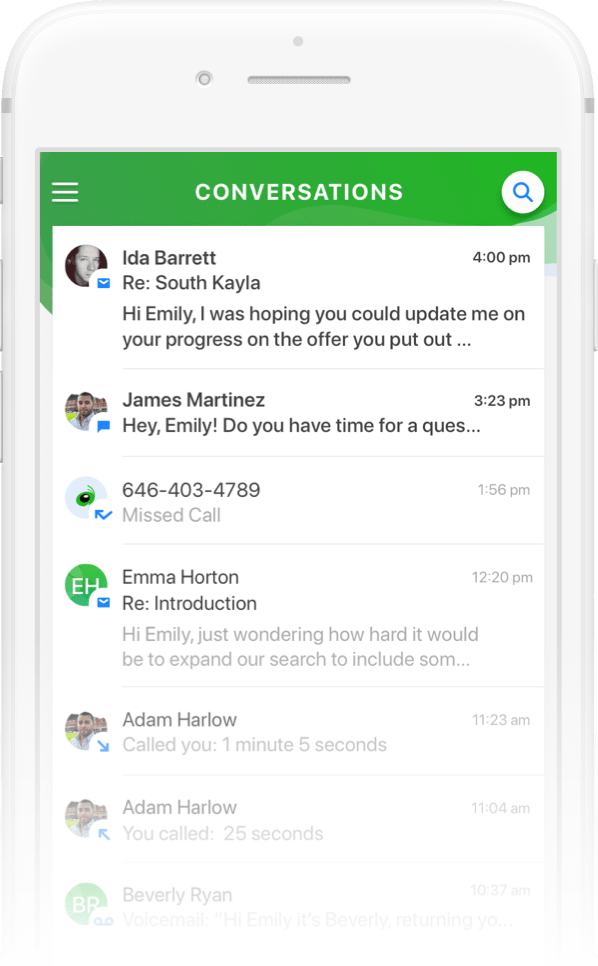 Texts, calls, and emails. Together.
With only one combined inbox to check, nothing gets lost.
Keep track of, and reply to everyone, no matter how they reached out.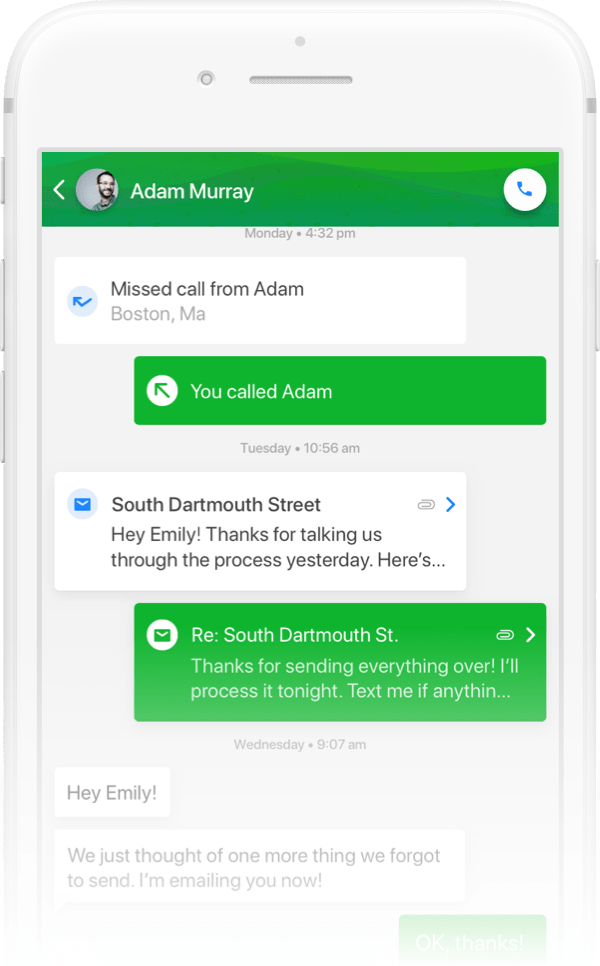 Keep track of your conversations.
Get a timeline view of every communication with any given contact.
See every call, text, or email with them in one view.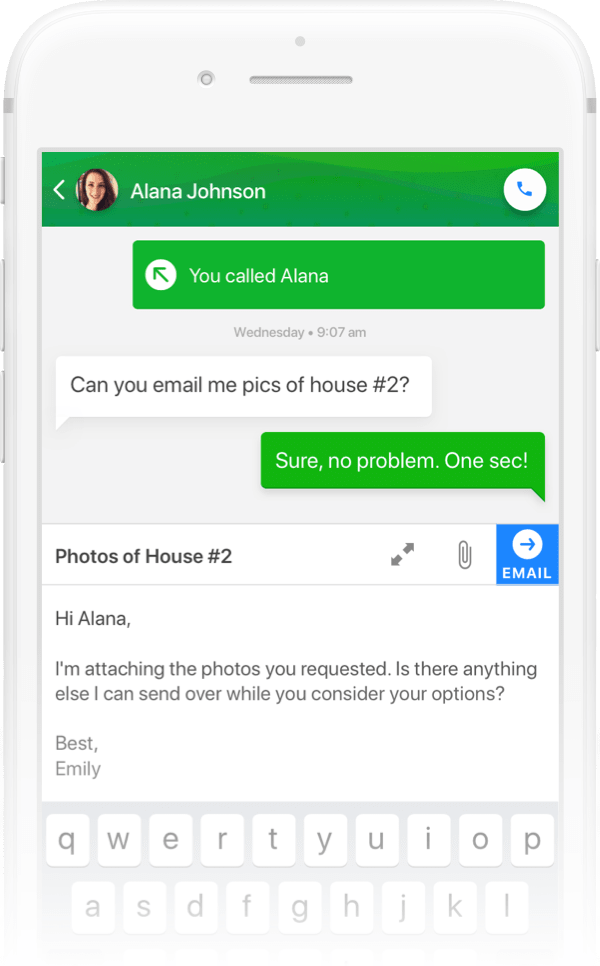 Reply faster to win more business.
Some people like to call, while others prefer texting or email.
Quickly engage with any contact via their preferred channel.
Early Access Details
We've been hard at work on Grasshopper Connect and we're excited to invite you to join our Beta Testing program.
Here's how the program works:
We'll rely on you to help us find bugs, improve the usability of the app, and try new features as they're released, before we launch this product to the public.
Join the beta by downloading the app and signing in with your Grasshopper account.
Give it a try! Test the app out.
Let us know what you think. You can share your feedback by emailing us.
Frequently Asked Questions