Conference Calling
Connect Callers With Your Virtual PBX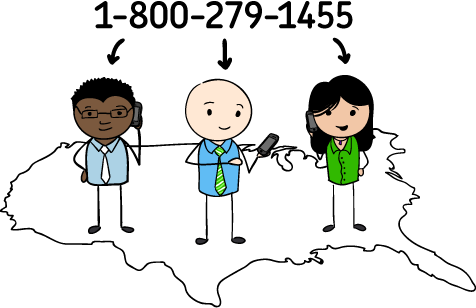 Enter the phone numbers you want to conference call
Easy conferencing, clear sound
Distribute calls evenly to extensions and departments
No additional services needed. FREE with all plans
30 Day Money Back Guarantee!
Get a Number

&

Sign Up »
or See How it Works »
Enter the numbers and let Grasshopper connect callers
Frequently asked questions about conference calling:
How many participants can be on a conference call?
The maximum number of participants that can be on a conference call is 10, including the person that initiates the conference call.
Can I conference in people outside of the Grasshopper system?
Yes, if you have enabled outbound calling, you can conference in anyone with a working phone number.
How are minutes used during a conference call?
Each leg of the conference calls is counted as minutes used. So you and the 4 other people on the call create 5 times as many minutes of usage during a conference call.
Over 300,000 Happy Customers Served
Here's what a few of them have to say about Grasshopper
I am now a huge fan of Grasshopper… truly saved the day (and my sanity). Carolyn Appleton Carolyn M. Appleton, Inc.
Having a phone number on our site increased conversion of site visitors to sign ups and paid users! Allan Branch LessAccounting