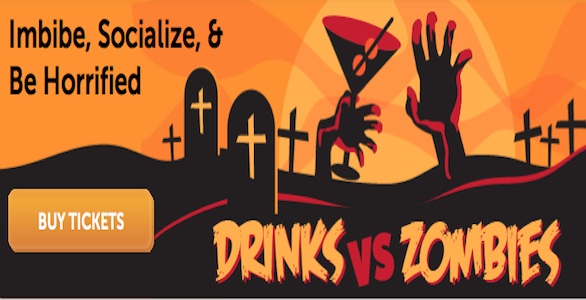 This post is written by our Ambassador of Buzz, Jonathan Kay.
The Grasshopper team decided to get involved with another cool event happening in Boston.  We tend to focus all our efforts on doing events during the summer (when there is seemingly a shortage), but this event we just absolutely could not resist.  Trust me, if this was just "your typical networking event" we wouldn't be involved.
So, what makes this event so awesome?
Your ticket costs $5 and every single penny of that five dollars goes toward supporting a really awesome non-profit organization – Interise.  They help local and minority owned small businesses succeed. They help them stay current and continue to grow their business.  Most of these business owners could never afford an MBA. Interise helps them get the "Street Smarts MBA".

You get to attend a well decorated and uncommon event, at a great location (Ned Devines).  The room will be filled with entrepreneurs, VC's, Angels and other entertaining Halloween themes surprises.

There will be 2 ice louges with (FREE) Halloween themed Kettle-One vodka drinks.  (mmm)

There will be at least one, real-life zombie.
The less awesome, but necessary details:
Date: October 26th, 2011

Time: Fun will begin at 7pm sharp

Where: Ned Devine's (Faneuil Hall area)

Attire: COSTUME!  I was not told why, but I was told there will be consequences!  Dress as something scary, funny, or as an "entrepreneur of the past"!

Cost: $5 (100% of which is donated to the non-profit Interise)

Tweet Tweet: #ZombieBREW
I challenge you to think of a reason you can't dress silly, hang out with cool entrepreneurs, and give $5 to a great cause!