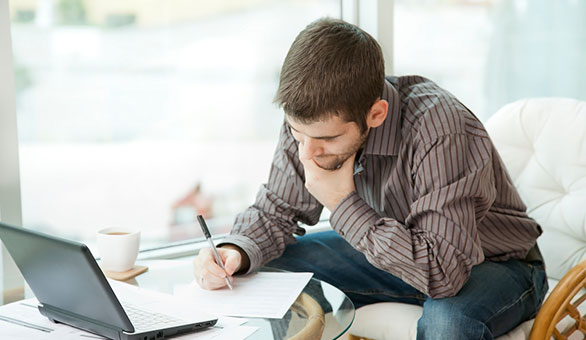 This is a guest post by Wendy Keller, Literary Agent & Grasshopper customer.
Looking for an inexpensive, easy way to attract and retain more customers?  The answer may be right on the tip of your tongue…or your fingers.  Entrepreneurs who leverage the power of language quickly discover that the very act of providing customers with quality written communication (or in some industries, videos) can:
Dramatically increase new leads/prospects

Help you retain more of the customers you serve

Astronomically increase customer loyalty

Boost referrals and word of mouth goodwill

Even create a new revenue stream
The easiest and fastest communication to create is an eBook.  An eBook can be as few as 20 typed pages, or as many as 120. If you're not a good writer or English isn't your first language, you can easily find an editor to clean it up for you – check your local community college for the name of the English professor.  You can even delegate writing the whole thing, often for just a few hundred dollars (for a short one).  Teach your customers something they want to know about your business or industry or give them a practical written method for getting the most out of their relationship with you.
In the words of George Silverman[1], author of the classic "The Secrets of Word of Mouth Marketing" (and one of the authors we represent), "Almost every professional suffers from 'expert blindness'.  That's when you know everything there is to know about your product or service…except what it's like to know nothing at all."  You may think there's really nothing to write about regarding dry cleaning or brick laying or divorce law.  But while the content is important, it's the fact that you distinguish your company by branding yourself and your company's name (and logo) on the cover that sets you apart from your competitors.
If you want something physical to hand out – or even sell – you can easily get it bound by the local print shop, or companies who can package it online inexpensively.  If you plan to mail it to your customers, there are companies that will print and ship it as a "gift" from you.  The average price you should give your creation is around $20, whether you plan to give it away or sell it.  Putting a price on it increases the perceived value of the gift.
To take it up another notch, why not actually consider writing a whole book on the topic of your expertise and getting a literary agent to sell it to a publisher on your behalf? Years ago, one of our clients, the former Comptroller of the Currency under President Reagan, C. Todd Conover, wrote a book on the best inheritance tax strategies for the ultra-rich.  A few months after the book was released, I called him to ask him if he'd like to write another. He said, "Goodness, no!  My business has doubled more than 300%. I don't have time for anything else."
That's the most common thing I hear from the authors I represent: that their business (product, service, sales, speaking, consultancy, coaching, other) has grown so big and so fast as a result of getting their book sold to a real publisher that they have achieved the happy state of a great reputation and all the wealth it brings. This is because a book differentiates you as a thought leader. It can make the difference between running an average business all your life and being considering the industry leader.  And luckily, the process of writing even a whole book can be easily delegated, too.
The obvious benefits of writing a good book or eBook are many, but the most pleasant surprises come once the project is done.  I've heard many times that the local media did an article on a new author's business – which is priceless compared to that company's typical ad spend with the very same newspaper or television channel; authors get invited to speak in the community or industry; bloggers and other influencers might take an interest in you and help spread the word about your business savvy.  Until you activate the secret marketing power of what you know – your own words – you'll never know where they can take you.
About the Author: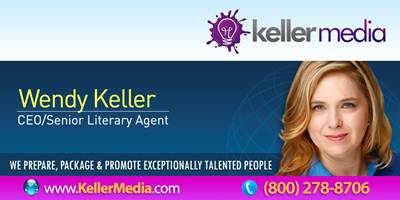 Wendy Keller is the literary agent behind +1,200 book deals worldwide, including 9 best sellers.  Her company Keller Media, Inc. specializes in nonfiction books. www.KellerMedia.com
---
[1] Silverman, George "The Secrets of Word of Mouth Marketing: How to Trigger Exponential Sales with Runaway Word Of Mouth",  AMACOM , 2011  www.mnav.com