Ever have one of those days where you feel like you need to clone yourself? You have 24,356 things on your to-do list, and only so many hours in a day to get them done.
So what's a business-person to do? That first option (of cloning yourself) is a no-go, and you can't magically warp time to create more hours.
This is where the saying "work smarter, not harder" comes into play.
You need to find a way to do more with less—and we've gathered some marketing automation tools to help you do just that.
Today's buyers are much more informed, and they're making decisions long before you talk to them face-to-face. If you don't have things automated, you're bound to let your marketing slip through the cracks.
Don't let that happen. These set-it-and-forget-it marketing strategies are all yours!
**What 'Set-it-and-Forget-it' Doesn't Mean
**
You might be worried that 'set-it-and-forget-it' means not adding your personal touch. Your clients will now get an automated email rather than a personal message from you.
Here's the key: don't make things feel automated.
Instead of acting like a robot, be personable, approachable, and on-brand in all your marketing materials. Let your customers know that they can always pick up the phone or email you personally with their questions. Automatic doesn't mean mechanic.
Make sure your automated material speaks to customers' biggest problems, and answer their biggest questions. Customers want to feel like you have their back, and you can easily get this message across in automated emails.
Keep in mind that 'set-it-and-forget-it' marketing is essential as companies grow. When you have hundreds of clients, it's impossible to send individual messages to each one.
Set Up Lifecycle Emails
Email automation ensures that every customer is greeted with the proper email correspondence regardless of where he or she is in the sales funnel. Whether they're an avid user or a potential new lead, lifecycle emails cater directly to their needs.
Gone are the days of bending over backwards to individually email each and every customer with follow-up information that keeps the sales cycle moving. Tools like Campaign Monitor, Mailchimp, and many others have campaigns they call "autoresponders", which automate the lifecycle email process for you.
Here's an example of a lifecycle email process for someone at the top of the marketing funnel:
These campaigns take the stress out of your email marketing efforts and ensure your contacts are getting the appropriate information.
More info about emails and onboarding:
Schedule Social Media Efforts
While it's true that having a strong human element to your social media presence is important, that doesn't mean you shouldn't take advantage of some opportunities to schedule regular content as well.
Scheduling your social media means the content is planned and ready—and all you need to do is hop in with regular interactions, keyword listening opportunities, and real-time posting during special events.
So how do you do it?
[caption id='attachment_16308' align='alignnone' width='500']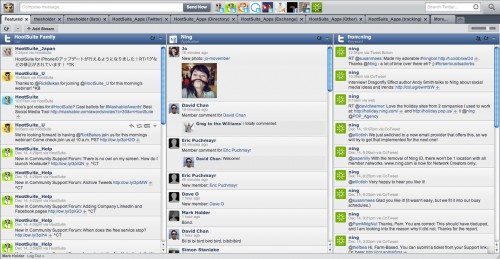 Example from Hootsuite[/caption]
Just remember: When it comes to social media, scheduling is only one part. You'll still need to have a presence there that engages with the audience.
More info about social media and scheduling:
Outsource and Schedule Blog Content
Keeping up with a blog on a regular basis is particularly daunting for many marketers. But in reality, scheduling blog content is one of the easiest ways to automate your marketing efforts—and many blogs (like those on Wordpress) have scheduling options built right in.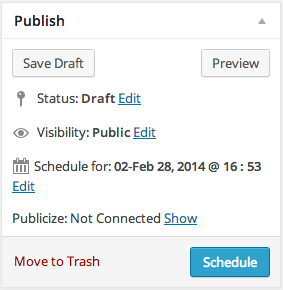 Here's what you need to do in four simple steps:
Create a monthly editorial calendar with the relevant topics you plan on covering.

Assign posts to their responsible parties (or hire freelancers), and give a hard deadline.

Once the post is written, edited, and ready to go, slot it for a date and time through the scheduling options.

Keep up with comments and respond to those who take the time to engage with the content you've posted.
Great blog content goes a long way for your marketing efforts and is highly shareable when it offers helpful insight. You can even give your freelancers access to your blog (Wordpress offers accounts), so that all you have to do is approve their work and schedule it.
Even if you don't have scheduling tools built into your blogging platform, having an editorial calendar and a monthly strategy removes the unknowns that plug up the process.
More info about blogs:
Consider Complete Marketing Tools
If you're not interested in using several smaller systems to help manage your marketing automation, there are other tools that offer a more complete, all-encompassing approach.
Hubspot
This tool focuses on the inbound marketing strategy and helps manage everything from social media to email marketing. Pricing starts at $200/month and comes with lots of training resources to help you along the way.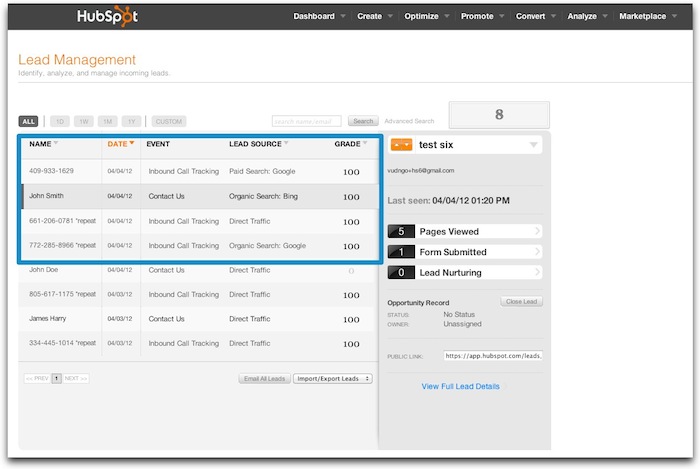 Infusionsoft
Focused on small business owners, this tool is all about organization, sales, and integrating e-commerce with the marketing automation process. Pricing starts at $199/mo and is paired with excellent customer service and training resources.

Marketo
This resource is great for sales teams who are focused on going deep into the numbers and behaviors of their leads. As a higher-level resource, pricing starts at about $1,200/month and comes with helpful training as well.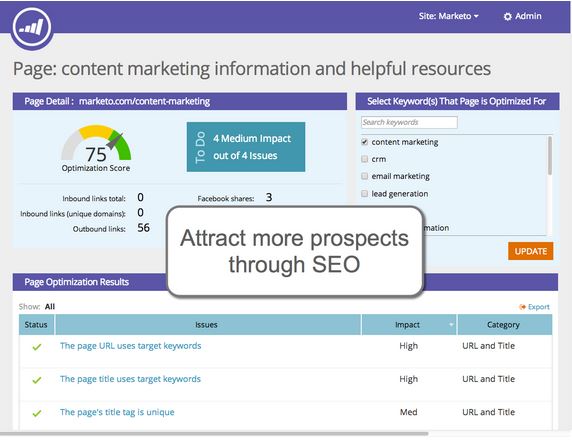 **What if I Don't Have The Budget for Fancy Marketing Software?
**
If you want a smaller scale solution, try If This, Then That (IFTTT). The tool allows you to set up 'recipes' to automate your personal and professional efforts. For example, IFTTT can make it so that each time you post a blog post, the post will be shared on LinkedIn and Twitter.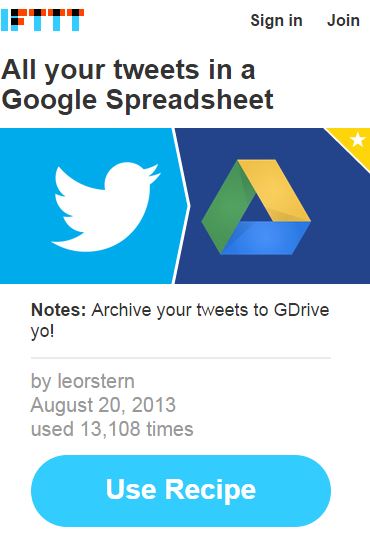 You can also set up IFTTT with your mobile phone. For example, every time someone Tweets at your business, you'll get a text message.
Other budget options include Buffer and Hootsuite's free versions.
Don't Wear Yourself Out
Today is a day for you to add some sanity to your marketing efforts. No more running around and wearing yourself out with the all of the plates you have to keep spinning. Your plates should be set up to spin without you!
There are so many options available to you as a marketer, so give a few of these resources a try—you might find they're even better than we can describe.
Your turn: What tools and strategies do you recommend for automating marketing efforts?