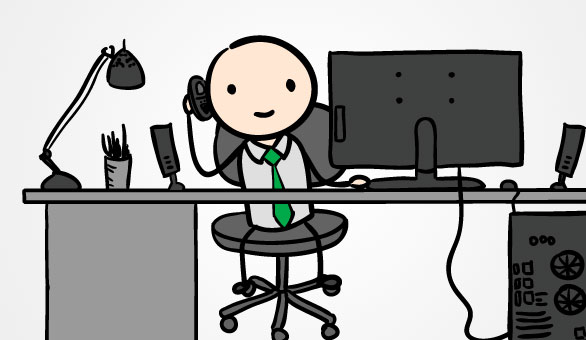 Many of our customers and friends work from the comfort of their own homes. They make calls, perfect their products, and build great software all from their private lairs.
At Grasshopper, we only get to talk to you via phone, email, or video chat, and we've had enough! Now, we want an inside peek.
Do you work from home? If so, what does your home office look like?
Share a photo with us for a chance to win!
Send a photo(s) of your home office to content@grasshopper.com by May 21st. Submit your full name, city, job title, company, and one thing you love about your home office.

One of the submissions will receive a special surprise treat.

We'll choose 8-10 of the offices to feature on our blog.