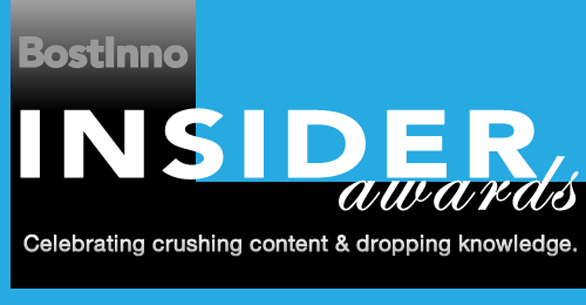 A few weeks ago, BostInno had readers nominate their favorite blogs by an individual or company in the Boston area to be a part of their Insider Awards.
We're excited to announce that out of 327 nominations, we were nominated as one of the Insiders for the Tech & Startups: Company category.  We're proud to be nominated alongside some other really great Boston companies and we're going to need your help to win!
So…vote for us in the Tech & Startups: Company category.  Just click the sweet button BostInno gave us to go to the voting page.
Details to vote:
Voting period: Today - February 15th

Category: Tech & Startups: Company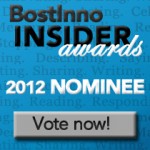 We'd also like to officially endorse David Skok in the VC & Finance category and Dharmesh Shah in the Tech & Startups Individual category. We think their blogs are pretty awesome and actually just included them both in our 10 Must Read Blogs for Entrepreneurs (2012 edition).