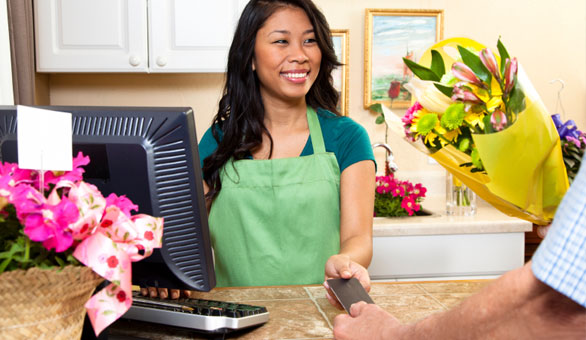 Added values can mean the difference between a prospect and a sale. Bonuses, special offers and freebies convince buyers they're getting more for their money. Today's consumers are savvy deal-seekers, and they'll gladly shop around for the best bargain even if it is from a competing company.  Gasp!
The good news is, these same bonuses that make your offers more attractive don't have to cost thousands of dollars, or even a penny.
Here are 4 ways your business can use add-ons to make the sale:
Add relevant value
Businesses wanting to sweeten the deal on products or services should tie-in relevant bonuses to each offering. For instance, don't offer up a free eBook on flipping houses to customers purchasing a cooking utensil. Do, however, include a free digital cookbook for those customers.
For some companies, this is an easy task. Most businesses specialize in a single industry, product category or niche, so it makes sense to keep a few similar bonuses on hand to close deals when necessary. In this case, the same product can crossover to nearly any product or service being sold. Those who are jacks-of-all-trade or operate retail stores selling various products in different categories will have a more difficult time choosing one-size-fits-all bonuses. For simplicity, these types of businesses should consider offering a discount on future orders or only tying bonuses to bigger-ticket items.

Tie bonuses to a dollar figure
Especially in the digital world, consumers want to know exactly what they're getting for their money. Always tie a dollar amount to any bonuses, whether it's an eBook, added service, subscription or even a tangible product. Let customers know that they're getting $200 in bonuses without spending another penny. Think infomercials. Often, consumers don't see the value in an added bonus unless it's specifically laid out for them. If offering a product or service that will save them or make them money over time, provide evidence.
Watch the profit margin
The biggest pitfall companies face when attempting to add value to an offer is a deep cut in profit margins. Selling a product at a 50% markup won't produce any profit in a buy-one-get-one-free deal. The key is to select bonuses with minimal overhead and minimal company cost outlay that still carry a high value in the mind of the consumer. Digital products are one possible way to avoid cutting into profits, because a company only lays out a single upfront cost yet can offer it to consumers over and over again without ever spending another dime.
Value-added bonuses
Here are a few examples of value-added bonuses businesses can use to sweeten the deal and close more sales.
A free ebook or inexpensive print book

A free month or year subscription to a members-only area or website

A discount on future purchases

A free consultation

A free product (e.g., a free egg slicer with the purchase of a set of pans)

A free training program
When it comes to adding value, the possibilities are endless. Value-added offers should be relevant and perceived as valuable by the target consumer. Further, added bonuses shouldn't significantly cut into a company's profit margin. Following these rules to select appropriate bonuses for products and services can drastically improve conversion rates and turn your prospects into repeat customers.