It's been a while since we've done an event post, and that's because during the summer, events tend to be few and far between.  Not next week!
We have a great week lined up from the What no to Web Remix on Tuesday, to Building an Army of Brand Loyalists with MassChallenge on Wednesday, and our Facebook chat with Jonathan Kay on Thursday – we'll be pretty busy!
What not to Web Remix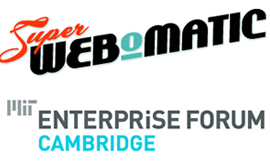 Next Tuesday, Jonathan Kay, our Ambassador of Buzz will be one of four panelists at the What not to Web Remix event put on by MIT Enterprise Forum and Super Webomatic.  Learn how to leverage your website as a business tool and how to maximize your website's value.  With other panelists from Performable, Fresh Tilled Soil and Super Webomatic, you're sure to walk away with a lot of valuable information at this event.
Check out the makeovers from last year's event.  Think your website could use a makeover too? Submit it here.
Tickets are $45 for non-members and $25 for members but if you tweet at JonathanCKay or Grasshopper we can hook you up with a discount code so you can go for FREE.
Details
When: Tuesday, July 26th at 5:30 PM

Where: MIT Stata Center - Kirsch Auditorium Building 32, RM 123, 32 Vassar Street, Cambridge, MA 02139

Website: http://www.whatnottoweb.com/
Building an Army of Brand Loyalists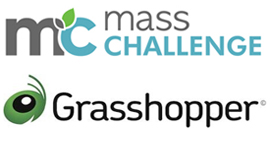 Next Wednesday, we're hosting an event with MassChallenge that you won't want to miss.  Learn how to get people talking about your brand from Jonathan Kay, Kristin Dziadul of Backupify and Sarah Hodges of RunKeeper. You'll leave this event with tons of actionable ideas on things you should be doing to generate word of mouth around your brand. If that doesn't interest you, maybe the free drinks and snacks will? :)
Details
When: Wednesday, July 27th at 6:30 PM

Where: ONE Marina Park Drive at FAN PIER - 55 Northern Ave, Boston, MA 02210
Planning to attend any of these events? Have any questions? Tweet us @Grasshopper, post on our Facebook wall, or leave a comment below.