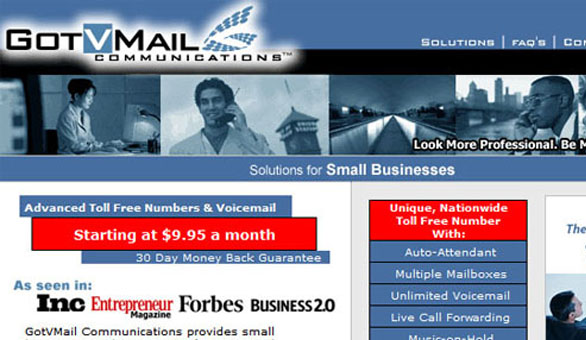 This post is part of our 10th birthday celebration.
Ever look at old photos and laugh at your outfits or gasp at your hair cut? We know the feeling. As part of our 10th birthday celebrations, we've taken a look back at the past 10 years covering everything from the costs of things 10 years ago to other companies who are celebrating their 10th birthday, too. Our favorite thing has been taking a look at our website over the years.
It's pretty funny to see how our website has evolved.  Take a look for yourself:
2003 - The first version of our site.
2004 - Less text. More pictures. Can you believe we had to say 'requires audio?'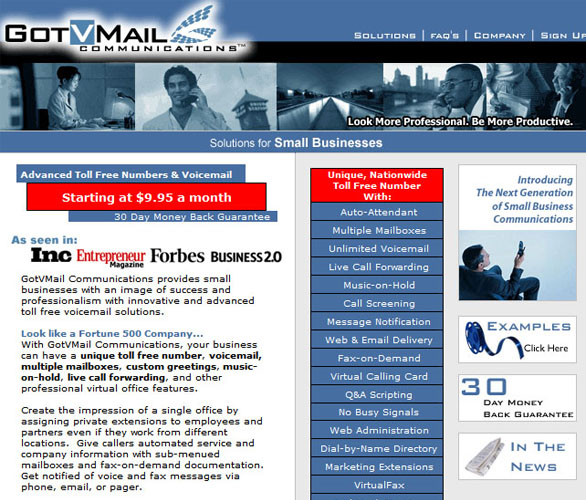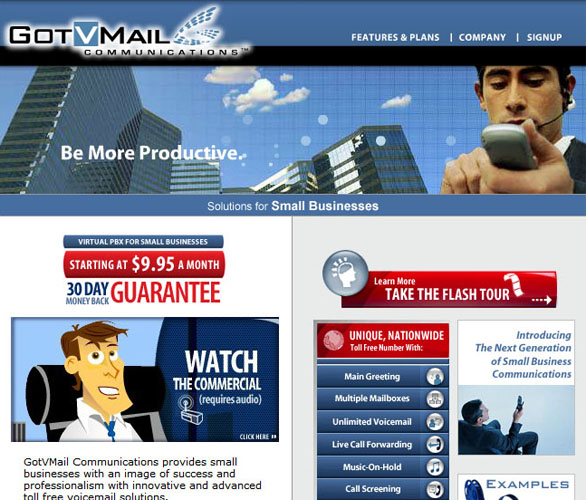 2006 - Check out our updated logo**. **
**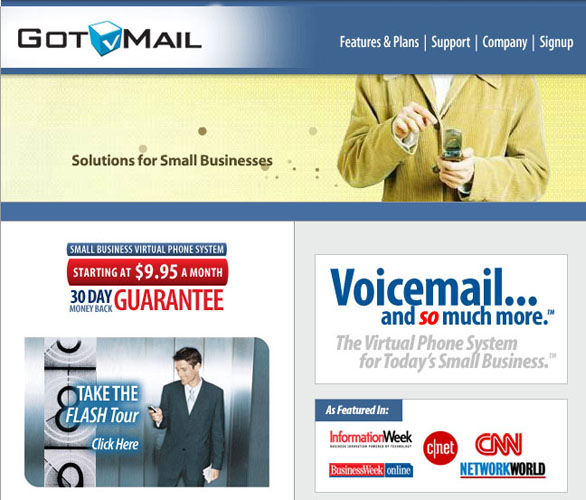 **
2007 -'Take the flash tour!' Yikes!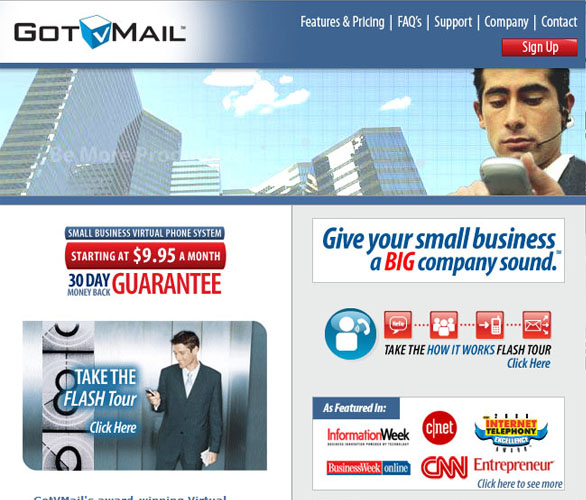 2008 - Ahh...a fresh new look!
**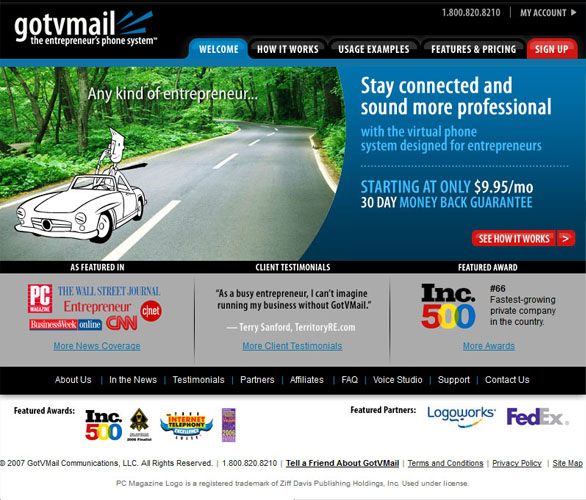 **
2009 - GotVMail becomes Grasshopper! Our first site as Grasshopper.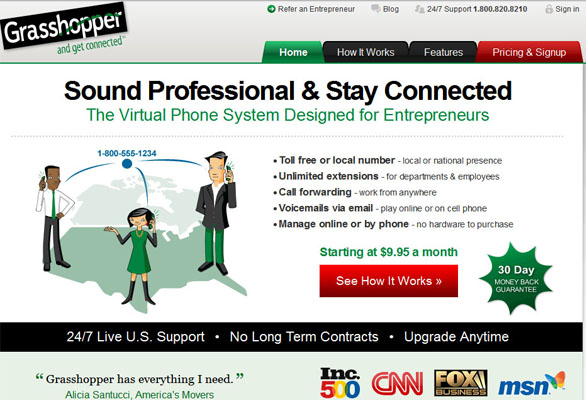 2010 - We officially have a footer, full of great resources!
**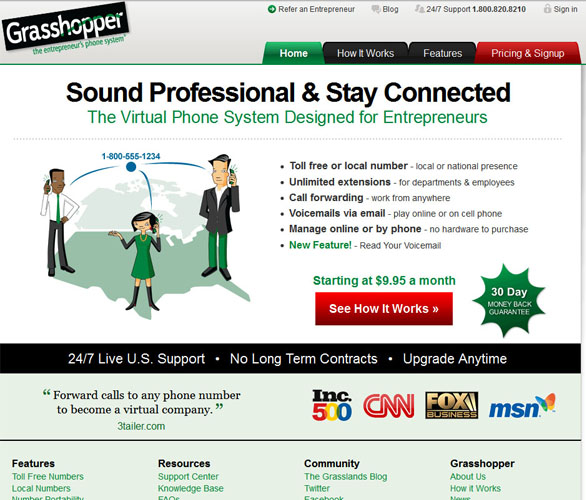 **
2011 - We've got cool new people, an updated header and logo and check out that Happy Customers tab! :)
**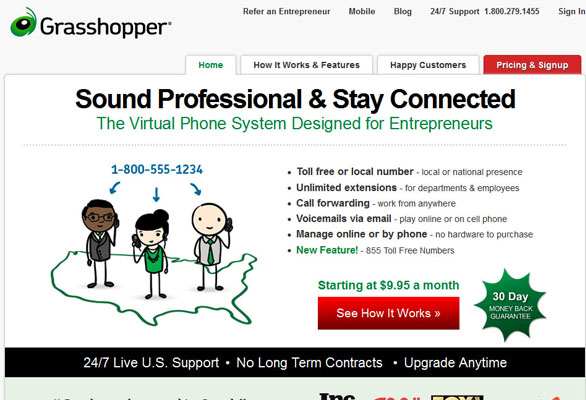 **
2012 - Run your business using cell phones!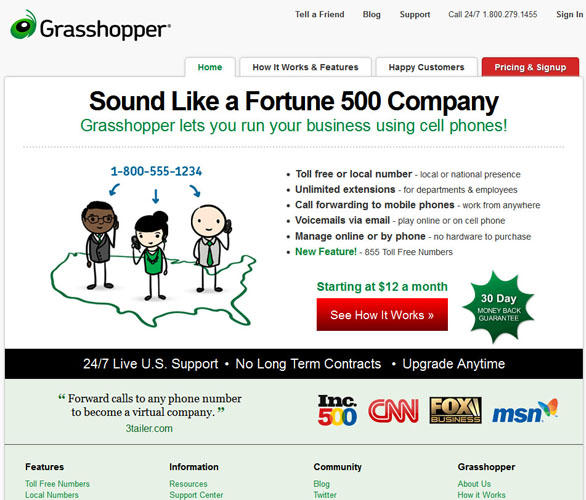 2013 - What's in store for the future? Here's a hint....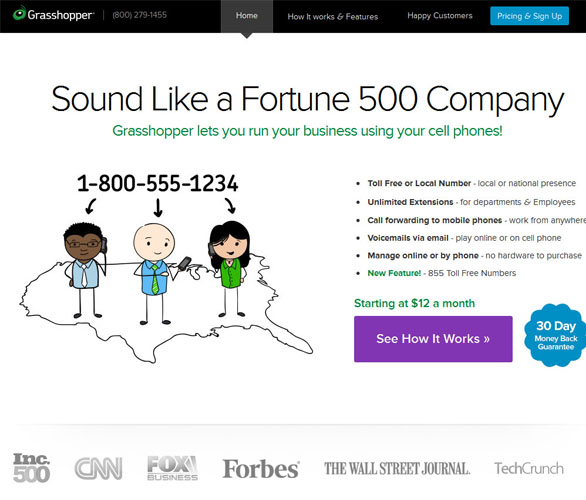 **Things have certainly changed over the past 10 years! Just think, we'll all look back at our websites 10 years from now and once again say, 'What were we thinking?!' **