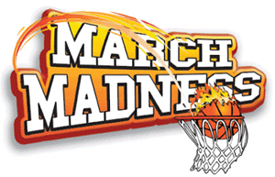 As the tournament kicks off today, productivity all over the U.S decreases dramatically. For those of us in the office, we can check the scores online and for some brave souls, watch the games at CBS.com with the 'Boss Button'.
But what about those who are in meetings or on sales calls and can't check the score? What if your favorite team is on?
With Grasshopper, this tragedy can be averted.
While you may not be able to break out your phone to check the score, you can take an important call right?
Using your Grasshopper 800 or local number, set up a March Madness extension.

Tell your friends who are not working to call this extension to provide updates (lets just stick with half-time, 12 minutes and final).

When the call is forwarded to your cell phone, you will see the extension and immediately know it's a score update.

Politely excuse yourself, stating you have to take this call, and immediately get the latest news.
Colleagues and associates will be none the wiser and you won't have to worry about missing any news about your team.
*We don't actually recommend doing this but hey, do what you have to do.