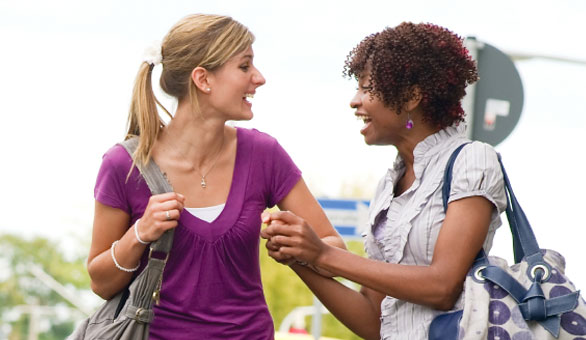 Sitting at a desk is terrible for your health. In the long term, it can increase the risk of heart disease, diabetes, and death. It can also negatively impact your state of mind by reducing electrical activity.  Not even regular exercise can effectively offset the damage.
But people do it anyway — for the job, for the money, for the social networking, for the entertainment, and for school.
Technology is, however, a double-edged sword. It's empowering, intellectually engaging, and full of opportunity. It helps us start businesses with little to no money, saves us time, and helps us meet new people but it also, for the most part, keeps us sitting.
If any facet of life needs disruption, it's sitting. And there are plenty of up-and-coming startups that are committed to helping you break this habit and live a vibrant, healthy, and, most importantly, mobile life.
Here are 3 startups committed to getting you moving:
1. GymPact
For those motivated by money, GymPact offers a compelling value proposition to help you work out. If you're not motivated to go to the gym, the company will make you pay. If you skip your workout, you'll pay too. And when you do go? You'll get a cash reward. There's no hiding or tricking the system because the company tracks you via GPS.
'We still have over 50 percent of the users who signed up January 12th,' cofounder Yifan Zhang said to the New York Daily News. 'About 500 people having been with us for an entire year.' According to Zhang, 82 percent of these individuals have remained committed to their workout goals since they launched a little over a year ago.
Balance needs motivation, and GymPact provides a compelling incentive.
GrubWithUs
Sitting at a desk all day can be a very lonely experience — especially if you've taken up a new job in a new city.
'GrubWithUs launched in 2010 with a simple mission: to help introduce you to new friends (and complete strangers) over a classy meal,' wrote Rip Empson for TechCrunch. 'Really, the startup considers itself a pioneer of what it calls the 'in real-life movement,' in which online platforms facilitate the movement of our digital social networks offline — the goal, in GrubWithUs' case being to get us off the couch and interacting with new people while eatin' some good grub.'
It's technology that helps you get up, go out, and find friends.
SkillShare
Collaborative learning is a movement that has taken off online. But what about the value of face-to-face interaction? Online learning platforms are definitely awesome, but it's also a valuable experience to learn from people in real life.
Enter SkillShare, a collaborative learning platform that empowers subject matter experts to teach classes from anywhere. There are hybrid offline and online options available, too.
'The new 'hybrid classes' have both an online component where teachers orchestrate projects, resources, videos, and feedback as well as an option for students who live near each other to meet periodically,' Sarah Kessler wrote for FastCompany.
Learn stuff from anywhere by hanging out with the people around you.
Your Thoughts
There you have it, three startups that help you work out, make friends, and learn something new. What other areas are there for opportunity? What would goals you like a startup to help you achieve in your life?