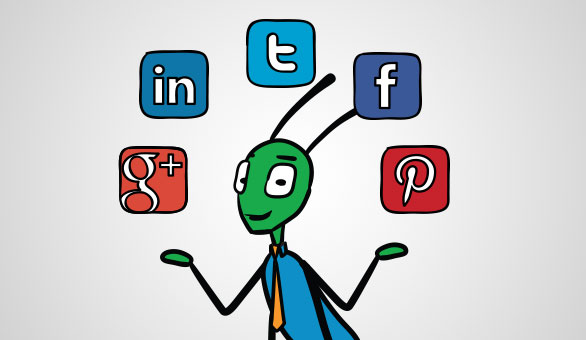 One of the best parts about social media is the ability to connect with our customers, fans and friends. We love getting to know you and learning about your businesses. Most of all, we like getting feedback from those who are using our product day in and day out.
With everyone so busy and all our days blurring together, we wanted to take a step back and catch up on all the action in social last month.
Check out some of the social love from the past few weeks:
Have to give respect to Grasshopper.com. A+ for knowing how to treat your customers. They put integrity over milking $/c.

— DomainAnimal.com (@DomainAnimal) March 21, 2013
Hey @grasshopper, We've used your svcs since '08 & love it. Great customer svc, easy to use, great value. Keep up the good work! — Kevin Mercuri (@KevinMercuri) March 6, 2013
@grasshopper I love your service!You emailed me a message I listen to on my iPad while picking my son up from school! #convenient !

— Mid American CNG (@MidAmericanCNG) March 5, 2013
@grasshopper Digging the blast all feature!We can be our own call center! — GrillGrate (@GrillGrate) March 1, 2013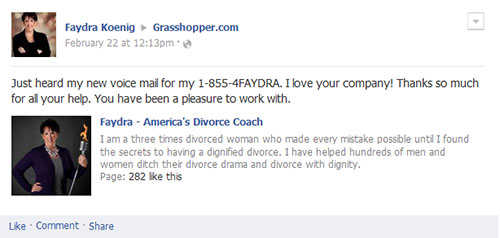 Our Twitter community really rocked last month! What's next month have in store for us? Will Google+ take the cake? Will Facebook steal the show? You'll have to wait for our next social roundup!
Have something to say? Question, comment, concern?  Tweet us, post on our Facebook wall, join us on Google+, send us smoke signals – whatever you want! We're always here and we'd love to hear from you! Who knows, you and your business could even be featured in next month's social love column. Stay tuned! :)