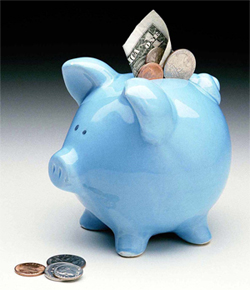 A virtual office can be a great asset for any small business. It can be even more valuable for an entrepreneur just getting a company up and running. With the economy still struggling and everyone working hard to stay profitable, cost-cutting measures are vital.
A virtual office can help you save money in three main areas:
Office SpaceWhether you are working from home, a coffee shop or a co-working space, you can save a lot of money by not leasing out a big office. There are no costs for rent, furniture, office equipment or utilities.

Even more importantly, if you find yourself traveling a lot, working from home or just not spending much time in the office, you are not locked into a lease.

Travel ExpensesWith the average cost of commuting ranging from $110-$648 a month, traveling to work can be expensive. You have gas, maintenance and for some, tolls.

If you don't have an office space to drive to, you don't have to pay commuter expenses. Use this calculator to figure out your commuter costs.

CommunicationsEvery business needs a phone and a phone number to communicate with their customers. Phone equipment can be expensive though and so can a professional phone system.

A virtual phone system is a cost-effective solution that can help you sound professional to clients, ensure you can be reached at any time (regardless of where you are) and requires no extra equipment.

Plus, the main greeting and extension features included in a virtual phone system allow you to cut out the cost of a receptionist.
A virtual office is a great way to get your business going without incurring all the huge costs. It can even be beneficial for larger companies looking to save money.