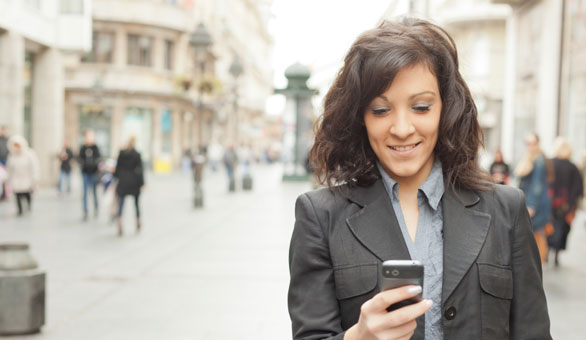 Last week we launched Part I of this article which focused on running a business while being a mom and tips on finding a mentor.  This week's topics are growing into a leader and defeating stereotypes – important topics for any entrepreneur!
So, how do women overcome the odds, defeat stereotypes and increase their presence in leadership roles? Especially when according to Harvard Business Review, the majority of leaders are still men; 64% to be exact.  Read on to find out.
Growing into a Leader Every leader is a blend of different traits.
1. Setting Traps for Success Nobody is born high-achieving or successful. Natasha Murashev sets traps for herself so that she has no choice but to reach her goals for eating healthy and learning to code.
2. Manage Your Career and Don't Let Others Do It for You Learn how others get promoted and do the same. Embrace responsibility for profits and losses, says Debra Benton of Benton Management Resources.
3. 8 Core Beliefs of Extraordinary Bosses The best bosses see businesses as ecosystems, companies as communities, and management as a service rather than a source of control.
4. Female Founders Who Celebrated a Startup Acquisition This group includes 16, to be exact!
5. Are Women Better Leaders than Men? According to this provocative HBR article, the answer is in the eye of the beholder.
Defeating Stereotypes Business can sometimes feel like a battlefield. Here's how to fight.
1. To Get More Women in the Boardroom, We Need More Men at Home Correlation is not causation. But Yale professor Frances Rosenbluth asks: Is leadership a simple question of who has the most time to spend at work?
2. 5 Things Women Should Never Say When Negotiating Never say sorry, always stick to data, ask for more, keep the conversation going, and maintain composure.
3. 5 Things to Know about Your Hormones for Your Career Hormones can influence the professional persona of both men and women. Instead of hiding them, learn what makes them awesome.
4. The 10 Worst Stereotypes about Powerful Women According to Forbes, awareness is key. Never let them become a deal-breaker.
5. What Can Women Do to Break Through Subconscious Stereotypes in a Corporate Environment? This social media discussion sheds insight into real-world interpretations of this problem.
Now more than ever, women are running corporations, leading political offices, raising venture capital funding, and influencing the media. What have some of these leaders taught you?
Related Posts