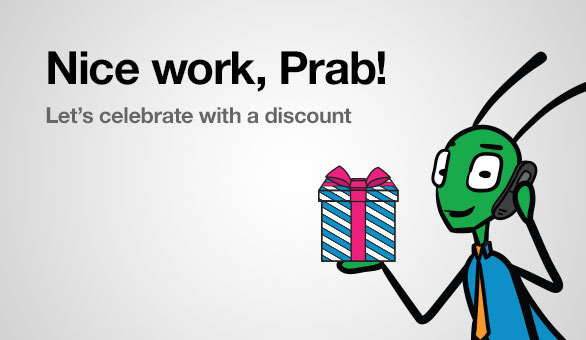 Today we're celebrating Prab and his passing of the 11G certification test. Prab is our lead database administrator on our systems design team.
For those of you who don't know, this certification means that Prab has mastered all the features in the Oracle databases that Grasshopper uses. Congratulations, Prab!
At Grasshopper, we want to provide the best service possible, and one of the ways we do that is by having the right people on board. We encourage our employees to stay up to date on the latest technologies and solutions, and honor them when they do. That's why we're celebrating Prab and his accomplishments.
100% up time is a top objective of the Operations team.  We're investing deeply in our employees and enabling them with the latest training to ensure that Grasshopper customers get solid, reliable service every day. -Steve Lorusso, VP of Engineering & Operations
To celebrate (besides doing fun things around the office – check our Facebook page for photos!), we're offering a special Prab discount!
For today only,  all new sign-ups can enjoy $25 off, thanks to Prab and his amazing skills!
How can you redeem this offer?
It's simple! Just head to the Grasshopper site and your Prab discount will be waiting for you!
Yay, Prab!
**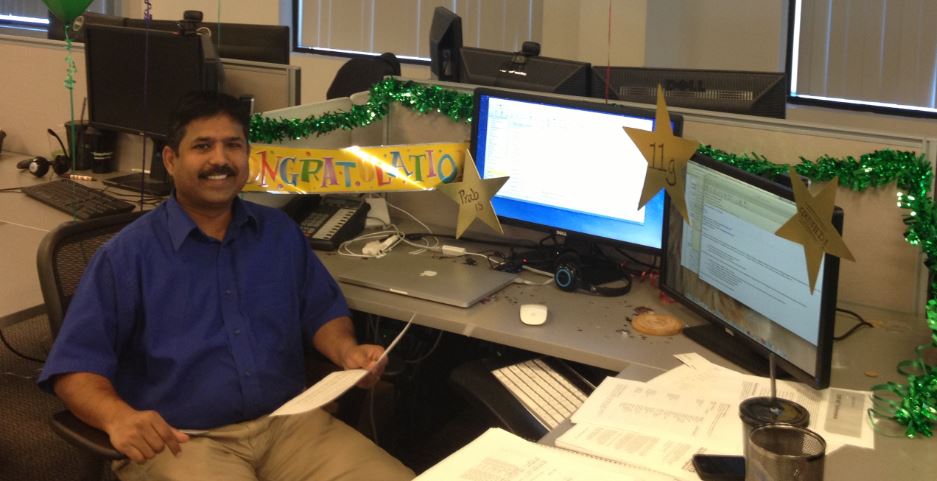 **
Check out these super cool custom business cards, made by Sean. Watch Prab shed his regular clothes to become an 11G Superman: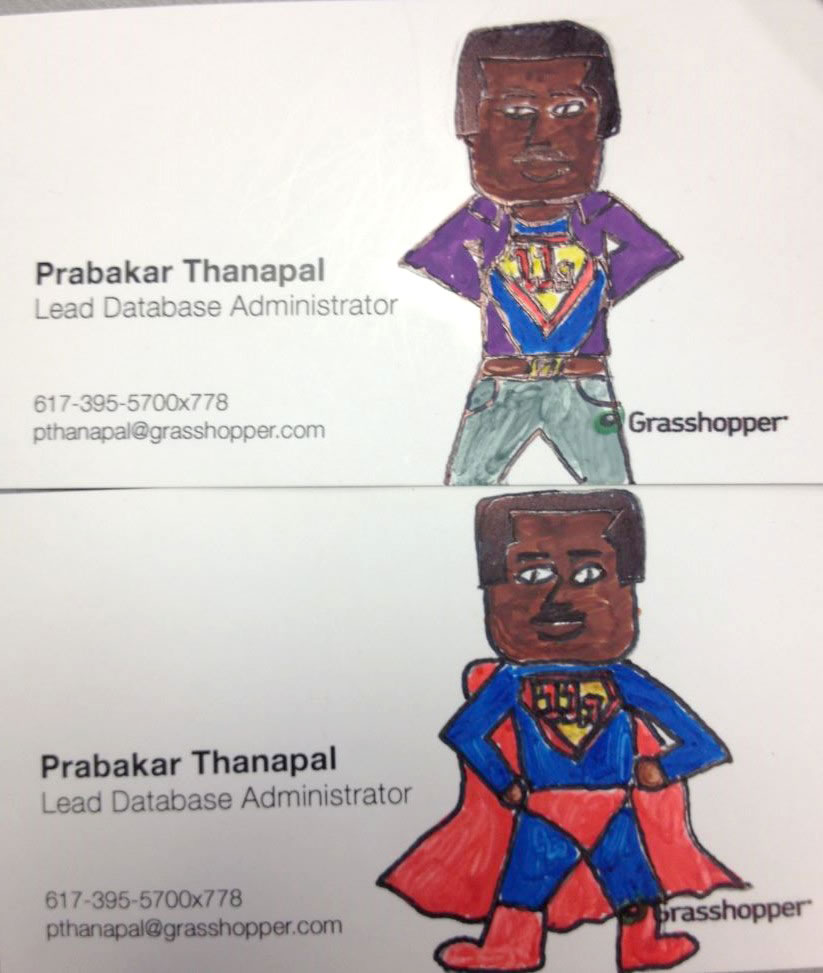 Now for the good stuff, some awesome pictures of Prab at office parties!