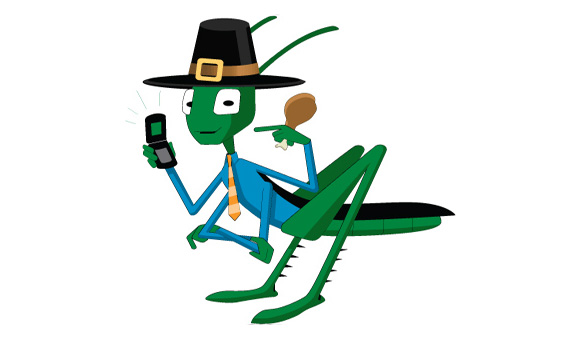 With Thanksgiving just a few days away, we're reminded how thankful we are for all of our customers, fans, friends and readers not just this week but every week throughout the year. To show our appreciation, we thought it would be fun to do a little giveaway. Then we thought it would be even more fun to do 8 giveaways.
We know you all have turkey on the brain (we do too!) so we decided to keep it Thanksgiving themed.
Starting tomorrow at 9 AM EST, we'll be posting Thanksgiving related questions and trivia every hour on our Facebook page. Some questions will require you to share something easy, like your favorite food at Thanksgiving. For those easy questions, we'll randomly pick an entry at the end of the hour. Other questions might require a quick search on Google and the first person to answer the question correctly will win.
The prizes?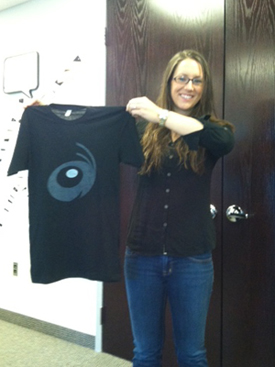 An awesome Grasshopper t-shirt. Seriously, these shirts are so soft and so comfortable. You'd be silly to not try and get one! There are 8 up for grabs.
Details:
When: Every hour on Tuesday, November 20th from 9-4 PM EST.
Where: the Grasshopper Facebook page.
What: Answer the hourly question on our Facebook page to be entered to win a Grasshopper t-shirt. Winners will be announced at the end of every hour. Enter as many times as you like!
Be sure to head over to our Facebook page tomorrow starting at 9 AM for all the fun!