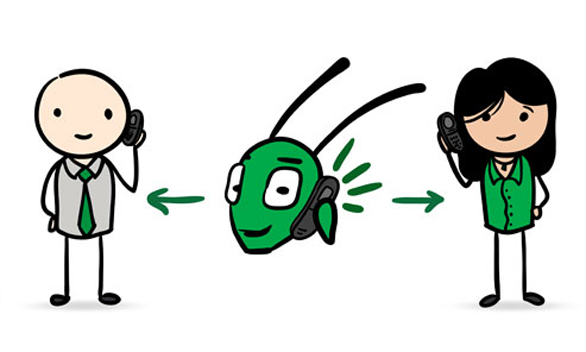 If you're a regular reader of our blog, you already know that we love getting to know our customers.  Whether it's through a guest post, customer spotlights, or simply hopping on a phone call – meeting our customers is one of the best parts about working here.
We recently took to Twitter and Facebook to find out a little bit more about our customers, their business and their favorite Grasshopper features.  As you can see below, our call forwarding and read your voicemail features really take the cake. 
Read on to learn more about a few of our customers and their favorite Grasshopper features:
Ovation Health & Life Services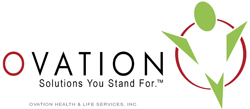 Ovation Health & Live Services is a full service employee benefits firm that insures thousands of employees nationwide.  As you can imagine, they receive a great deal of calls each week.  Before Grasshopper, all calls were going to the receptionist and then being forwarded to the correct person. This meant that the receptionist was tasked with answering the phones, transferring calls, taking messages and sending emails to other staff members, for every incoming call.  Realizing this wasn't the most efficient or best use of the receptionist's time, Ovation Health & Services turned to Grasshopper.
Voice Studio
With voice studio, Ovation Health & Life Services was able to get professionally recorded custom messages for their main greeting and all of their extensions. This provided their business with a more sophisticated sound and feel – giving their customers and prospective clients the best possible first impression.
Call Forwarding
With call forwarding, callers are able to easily navigate to an insurance carrier, staff member, receptionist or leave a voicemail without anyone having to be involved in the process.  The call forwarding feature made it easy to also transfer the most important calls (specifically leads) directly to a cell phone so no matter where they are, they can always take the call.
Carolyn Appleton, CFRE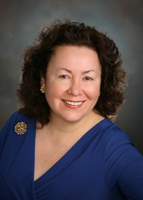 Carolyn Appleton is an independent, certified fundraising executive who specializes in the non-profit sector and major gift fundraising.  When Carolyn is hired for an event, she handles everything from the logistics to RSVPS, which depending on the size of the even can be a serious undertaking for one person.  After being hired for an event that would have 500+ invitees, Carolyn signed up for Grasshopper to help her better manage the RSVPs for that event as well as future events.
Toll Free Number
For special events, Carolyn gives out a toll free number for her guests to RSVP to.  The toll free number comes in very handy because oftentimes invitees are from all over the place and this makes it easy for people to RSVP at any time, from anywhere, free of charge.  Another reason this feature is one of Carolyn's favorites is because it prevents people's RSVPs from clogging up the organizations phone system with messages and phone calls, which saves her sanity (and everyone else's involved).
Read Your Voicemail
The read your voicemail feature is another one of Carolyn's favorite features.  Imagine trying to take notes on and record all of the RSVPs for an event with 500+ attendees? We can't either.
With the read your voicemail feature, Carolyn can easily read the response of each caller and forward RSVPs that require further action to the right person, without having to set a reminder to follow up or take notes on each message and hope she remembers to pass the information along.
Freedomby2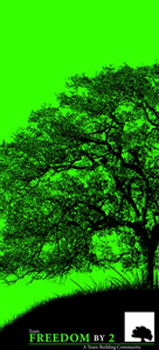 Richard Ferris operates two businesses, one being a real estate appraisal business and the other an international coffee and tea company. Running two businesses simultaneously is a lot to manage and keep track of especially when you're the sole proprietor. On top of that and in true entrepreneurial fashion, Richard is running his businesses out of the spare bedroom of his house, which is where Grasshopper came in for Richard.
Multiple Numbers, One Account
With Grasshopper, Richard is able to have both of his business numbers under one account.  This means one bill, one dashboard, and one thing to keep track of.  Having multiple numbers under one account also means that he only had to sign up for one plan. Richard can split the minutes between his two businesses which is much more cost effective than having a different plan for each business.
Custom Greetings
The custom main greeting feature enabled Richard to create his own MP3 file and upload it to Grasshopper as the main greeting for when his customers call.  He also took this a step further and used the informational extensions to provide his callers with an overview of his business.  "Having that kind of control over my media content within my phone system – is cool to say the least!"
Dewak
Dewak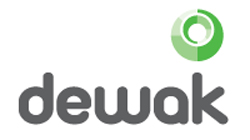 is a software company located in Envigado, Columbia that does a great deal of business in the United States.  They use Grasshopper to help make their US  based customer's lives easier and to give them a corporate yet friendly image for their business, even if they are taking their calls through Skype and on their cell phones.
Call Forwarding
Dewak loves the call forwarding feature because it helped them create a "fail-proof system that makes it almost impossible to miss a sales call." When a customer calls their toll free number, their calls are forwarded to their Skype number or cell phone so that no matter where they are, they can always answer the call.
Easy Online Administration
Having 20 national holidays a year, it can be a real headache for their customers who call in expecting a live person but aren't aware of the holiday.  To uphold their professional image, and since they don't want their customers to think they just don't answer their phones, they use the online interface to set a holiday greeting and send all of their callers to voicemail.  "It usually takes me 2-3 minutes to configure and best of all I can do it in advance."  With this, callers know why Dewak isn't answering their phones and even better, the messages can be easily obtained by the on call employee.
UBlanket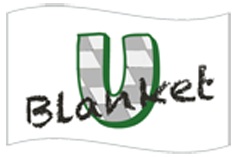 As a bootstrapped business, customer service can be a challenge when there are only two employees.  Stopping to answer every phone call or customer inquiry can be cumbersome and prevent you from ever actually accomplishing anything.  UBlanket uses Grasshopper so that they can run their business from anywhere and don't have to be physically in the office in order to take their customers calls.
Read Your Voicemail
With the read your voicemail feature, they are able to be more efficient with when and how they take their calls.  When a caller leaves a voicemail, it is automatically converted into an MP3 and emailed to them.  This way they can prioritize their calls, forward it to the appropriate person, and listen to them on the go, without having to log into their account. Much more efficient than being tied to a desk answering calls!
Call Routing Extensions
Since there are only two people working at UBlanket, the call routing extensions come in very handy.  They route calls to both phones until someone is available to answer.  This feature is great for small businesses because it allows for even call distribution and prevents their callers from always being sent to voicemail when someone is busy.
Have a favorite feature you want to share? Tell us what it is and how you use it in the comments below!