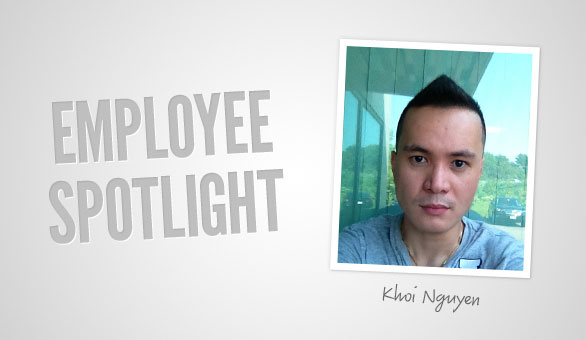 This week's employee spotlight is on Khoi Nguyen.  Khoi is a senior systems engineer here and works on our network operations teams alongside others like Kevin Walsh, Gabe Ong, and Kevin Cormier.  Khoi works hard to maintain our system's stability and leads our hardware and software upgrade projects.
Let's get to know Khoi...
Morning person or night owl?
Definitely a night owl.
Favorite TV show growing up?
Inspector Gadget.
What's your favorite sport?
Football.
What's your favorite day of the year?
Christmas Eve because I enjoy receiving and giving presents.  Also, if I request my work vacation days correctly, I can be on vacation until the next year.
What's one ability you wish you had?
Entrepreneurship. The ability to challenge yourself to invent an idea and then turn it into a successful business concept is amazing.
Fun facts – have anything interesting people should know about you?
I migrated to the US from Vietnam when I was 9.  I remember on my first day of 5th grade the only words I could understand in English were "Yes' and 'No." Luckily, I had no problem excelling in Math.
Stay tuned for next week's employee spotlight!