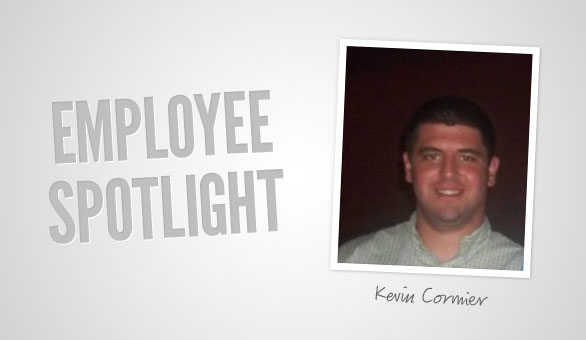 This week's employee spotlight is on Kevin Cormier.  Kevin is a systems engineer here at Grasshopper and is on our network operations team.  He helps maintain the systems that keep Grasshopper up and running, focusing specifically on our Linux infrastructure.
Let's get to know Kevin…
What was your first job?
I was an intern for the New Bedford Oceanarium.  I spent the summer working with and educating children about our local marine life.  I also helped manage their computers as well as their educational kiosks.
What are some things on your bucket list?
Getting my certifications to both scuba dive and skydive.
Favorite sport?
Football.
Breakfast, lunch or dinner?
Breakfast.
Fun facts – have anything interesting people should know about you?
I very recently shaved my head in support of children with cancer.  I think I'm still getting funny looks in the office when people don't immediately recognize me.
Related Posts