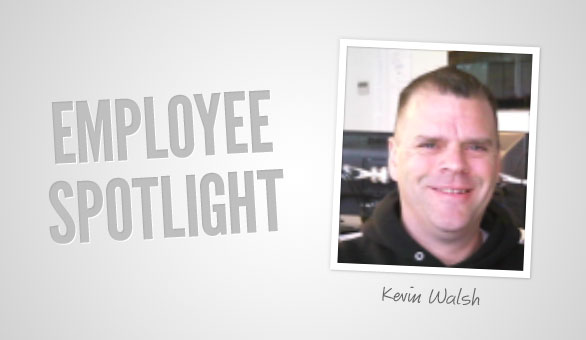 This week's employee spotlight is on Kevin Walsh.  Kevin is a systems engineer here at Grasshopper and is on our network operations team, also known as the NOC team around here.  Kevin works alongside a handful of other systems engineers who monitor and maintain the various aspects of Grasshopper's systems.  He specifically focuses on maintaining our toll free and local number inventory and works on a lot of back end tasks that help ensure Grasshopper stays up and running for our customers.
Let's get to know Kevin…
What's your favorite TV show?
Modern Family, I think it might be the last non-reality based show on TV.
What's your go to website to waste time on?
Hmm, it varies depending on time of year. I can easily get lost on IMDB or Wikipedia but during football season its NFL.com or ESPN.com for NFL or Patriots related news and despite some arguments to the contrary, I'd argue this was actually an extremely valuable way to spend my time, and not a waste of it! :)
What's your favorite thing to do in the summer?
Anything where I get to see my kids laughing and having fun.
What's the weirdest thing you've ever eaten?
Blood pudding.  Not exactly what it sounds I'm sure, but I still have no idea what it is.
What's an ability you wish you had?
To play the bagpipes. I started lessons once but didn't stay with it. Hopefully, I will get back into it soon!
Fun facts – have anything interesting people should know about you?
I'm probably one of the 1% of people who aren't on Facebook.