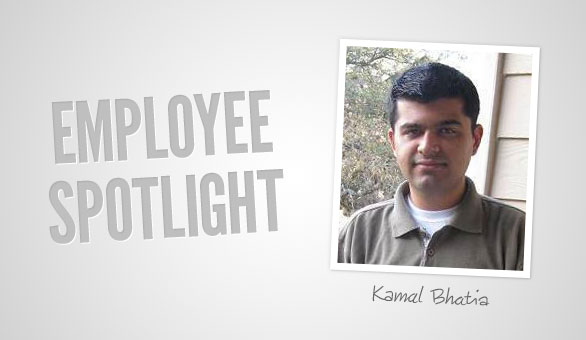 This week's employee spotlight is on Kamal Bhatia. Kamal is a business intelligence analyst on our business services team.  He is responsible for creating scheduled and ad-hoc reports as well as supporting retrospective and projection analyses. He also creates programs to generate summarized data within our reporting environment aligned to existing and future reporting needs.
Let's get to know Kamal...
What was your first job?
I worked as Graduate Assistant for the Mailing Department at Oklahoma State University, while I was working on my degree over there. Part of the job required me to create Crystal Reports and do database programming for them. The other fun part of the job was to meter and deliver college mail. :)
What's your favorite food?
Italian. Middle Eastern is a close second!
What are some things on your bucket list?
Only one thing that really matters, be present inside the stadium to watch the World Cup final (Soccer)
What's your go to website to waste time on?
IMDB….I'm a movie buff!
If you could do any job in the world for one day, what would it be?
Director of Football at Liverpool FC (unfortunately I would need to be an experienced football(soccer) player)
Fun facts – have anything interesting people should know about you?
Trained in Hindustani Classical Music, type of Indian classical music.

Lost 70 pounds in 2008, and maintained it thus far, by basic exercise and a healthy diet!