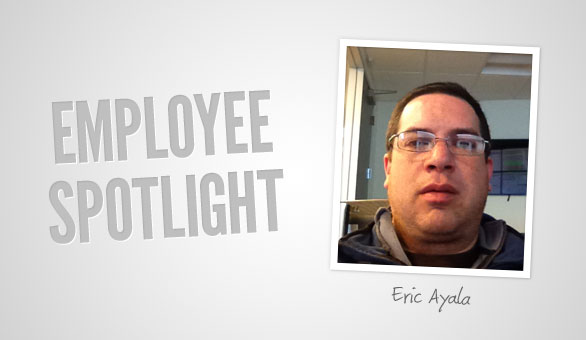 This week's employee spotlight is on Eric Ayala. Eric is a network engineer here at Grasshopper and is on our network operations team.  Eric works on Grasshopper's network infrastructure and firewalls.  If you've ever called into support with an issue on your account, you may have crossed paths with Eric who can also be found helping out the support team by troubleshooting issues for customers.
Let's get to know Eric...
Favorite TV show?
None, I prefer a good book.
Favorite food?
Mofongo Puerto Rican food
What was your first car?
A lemon Mazda 626
If you could visit anywhere, where would you go?
Machu Picchu – Lima, Peru
What's your favorite day of the year?
Every day that I wake up and I'm alive.
Fun facts – have anything interesting people should know about you?
I am very 'outdoorsy'.  I enjoy camping and hiking whenever I can during the good weather months.  I have a veggies and herbs garden.  I am also a certified scuba diver...