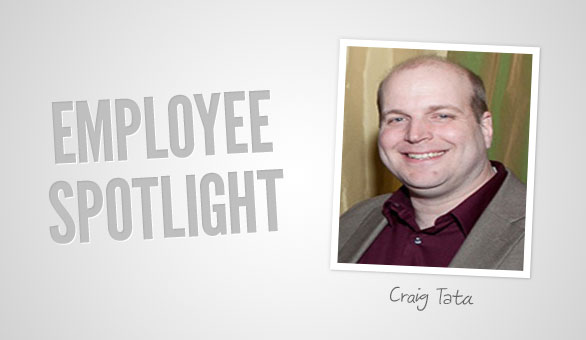 It's Meet the Employees Monday here at Grasshopper.  This week's employee spotlight is on Craig Tata. Craig is on our systems integrity team and is a systems engineer as well as our compliance manager. As a Systems Engineer, Craig works hard to ensure that our systems operate as designed and as our Compliance Manager, he's responsible for making sure that Grasshopper is continually compliant with all regulations and laws which apply to the company.
Let's get to know Craig…
Dogs or cats?
Fish
Most passionate about?
Music
Biggest pet peeve?
No idea
If you could have an endless supply of any food, what would it be?
Chinese
If you could visit anywhere in the world, where would you go?
Top of Mt Everest
Fun facts – have anything interesting people should know about you?
I moonlight as a musician with a performance resume that spans three continents (music was my first career).
Stay tuned for next week's spotlight on Darren Rosebrugh!