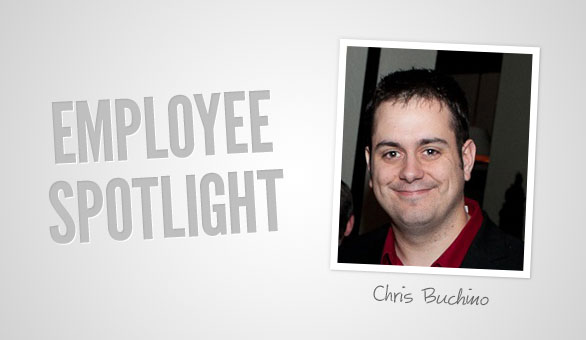 It's Meet the Employees Monday here at Grasshopper.  This week's employee spotlight is on Chris Buchino. Chris is our Director of Systems Architecture.  He works on our engineering team creating the software that makes our phone system work.  In particular, he leads the architecture team and is responsible for the technical design and leadership.
Let's get to know Chris...
What's the one item you can't live without?
I assume "item" is something inanimate? If that's true, it's a toss-up between my iPhone and MacBook. I still get excited every time I use them.
Favorite place to visit?
Aruba, for sure. Beautiful beaches, a constant breeze, casinos in every resort, great food options – what's not to love really?? I hope to have a timeshare there some day.
Favorite food?
Chicken parm. Never met one I didn't like.
If someone made a movie of your life, what movie star would you want to play you?
Robert Downey Jr.
Fun facts – got anything interesting people should know about you?
I did not know how to properly pronounce my last name until I was in my twenties.
Stay tuned for next week's employee spotlight on Criag Tata!