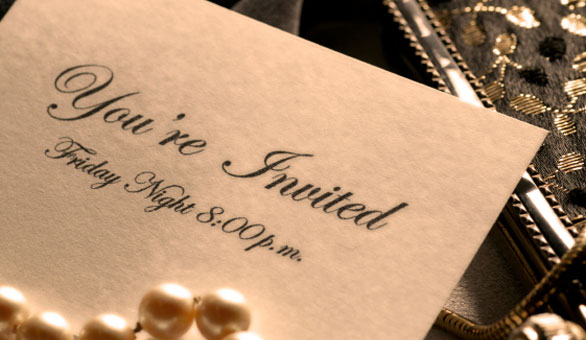 Back in January, we wrote about one of our customers 360clean.  360clean took Grasshopper and turned it into their very own time card system that employees used to log their attendance and time at a client's office.
A few months ago we found out about yet another one of our customers using Grasshopper in an extremely innovative way.  Meet Carolyn Appleton.  Carolyn is an independent, certified fundraising executive. She has worked in the non-profit sector for over 25 years, and she recently decided to change the way she handled things for her fundraising events.
The Problem
If you've ever been involved in putting on a fundraising event, I'm sure you can relate to how much hard work and effort must go into each event in order for them to be successful. One of the most important parts of putting on a fundraising event is managing the guest list. How many people are attending? How many people aren't attending and how many of those people that can't come, still want to donate?  It's a lot to keep track of, especially for one person, and that's why Carolyn turned to Grasshopper.
The Solution
For one particular event, there were 500+ invitees. Carolyn knew handling the RSVPs for this would be no small project. So, how did Grasshopper help her handle the RSVPs? Have a look:
1. Toll-Free Number
Carolyn was able to get herself set up with a toll-free number that she then listed on the invitations as the number to RSVP to.  This was great because it enabled her guests to reply at any time, from anywhere, free of charge – this is especially important for events who have invited guests from out of town.
2.    Custom Main Greeting
With the custom main greeting feature, it was easy for invitees to RSVP.  When invitees called the toll-free number, they were given 3 options: Press 1 to RSVP yes, Press 2 to RSVP no, and Press 3 for directions, location, and description of proper attire.
Using Grasshopper's informational extensions, Carolyn could've chosen to put directions, location and the proper attire description as separate options.  Of course, this would've made the main greeting much longer.  For simplicity purposes, combining them into one option worked just fine for her.
3.    Voice Studio
Because this event was considered high class, Carolyn wanted to ensure that the tone of the event wasn't lost or sacrificed by using Grasshopper. Carolyn used the voice studio and chose to have her script recorded by one of our professional voice talents who had "a clear and exceptionally elegant British accent."  This helped set and maintain the high tone for the dinner event.
4.    Voicemail to Email Transcription
The read your voicemail feature enabled Carolyn to take any voicemails that required further action or ones that others needed to be in the know about and easily forward them to the necessary people via email.
She could also keep track of what numbers people were using to call her and update her contact's files accordingly.
Even better, when people called to RSVP no, some still wanted to donate or become members.  With the ability to forward voicemails, Carolyn just had to forward them to the correct people rather than having to create yet another task or something else for her to remember.
5.    Unlimited Call Handling
With unlimited call handling, Carolyn never had to worry that people couldn't get through.  Grasshopper gave her peace of mind knowing that RSVPs weren't clogging up her phone lines at work and that her callers wouldn't ever hear a busy signal.
Why Use Grasshopper for Your Next Event?
Ability to track your RSVPs so none go missing or slip through the cracks.

Address RSVPs when it's convenient for you rather than be disrupted throughout the day with RSVPs and questions.

Easily forward along voicemails that require someone else's attention, or set yourself a calendar reminder to follow up.

Frees up your phone lines, so your receptionist's or office's phones don't get bogged down with RSVPs.

Gain invaluable insight about your donors and members.

Best of all, no receptionist required!
"Grasshopper truly saved the day (and my sanity). Plus, I gained invaluable information that helped the nonprofit move forward with its major gift fundraising." said Carolyn after successfully using Grasshopper for the first time to handle the RSVPs for a major gift fundraising event.
Are you using Grasshopper in an innovative way? We want to hear about it! Leave a comment below, tweet at us, or connect with us on our Facebook wall.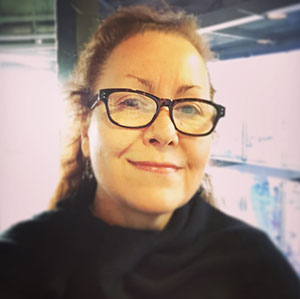 Carolyn's Nonprofit Blog has been visited by more than 200 countries. It discusses Carolyn's experiences fundraising in the nonprofit sector for a number of worthy causes for more than twenty years. Carolyn is a certified nonprofit fundraising executive. Her mission is to help nonprofits attain their fundraising and public relations goals in the most efficient, thoughtful and high quality manner possible. Carolyn is based in Austin, Texas. See Carolyn's blog for more information.