What's new with small business and digital marketing? I'm glad you asked! Here are a few things people are talking about it this week.
You Can Now Apply to be Verified on Twitter
Ever noticed that little "verified" icon on your favorite celeb's Twitter profile? Twitter began verifying celebrity handles to assure followers of their authenticity. And you had to be pretty famous to get verified.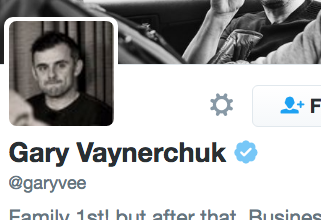 Until now. Twitter announced, early last week, a new application form to get that little icon on your own profile. That means individuals and brands large & small can now submit the form, complete with 2-5 identifying links and an explanation of why it should be verified, and Twitter will review the account.
Google Adds 'Community Edits' to Maps
Google is turning to crowdsourcing as a way to beef up their local search results and the details you can find through Google Maps. Users can add places now, or suggest edits to an existing business or landmark listing. Community editing is currently available to iOS and Android users.
Users can also review the information that others submit or suggest. This is a new feature after Google's last test on community edits led to some not-so-helpful or accurate edits being made. Edits will have to get a certain (unknown) number of verification 'votes' in order to be added to the map.
Imagine the rich detail that can now be added to restaurants and other local businesses — bringing more patrons through the door.
SBA Releases Online Tutorials for R&D Funding
If you've ever tried to apply for a grant from the federal government, then you know the process is far from easy. The Small Business Innovation Research (SBIR) program was launched to help fund R&D for innovative new businesses. But many small businesses have been unaware of how to navigate the program — or even that it exists.
That's why the Small Business Administration has launched online tutorials to help small business owners learn about the SBIR and Small Business Technology Transfer (SBTT) programs.
Federal funding like that given out through these programs is a huge contributor of equity-free money to startups and small businesses. The new tutorials are free of charge and available to anyone, bringing program money into new hands.
What are your thoughts on last week's news? How will you take advantage of community edits for local search?