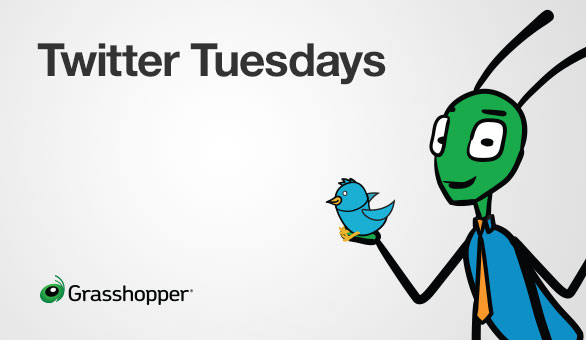 If you have a new baby, a gaggle of kids, grandchildren, cute nieces and nephews, or are thinking of starting a family, it's worth it to follow some kid-friendly companies on Twitter. Many of our customers specialize in providing products and services to parents and kids, and they're tweeting about it. Even if you're not on Twitter, give these family friendly companies a look.
Bish Bash Books
Bish Bash Books publishes eBooks and storybook apps for children with the aim of educating and entertaining. Bish Bash Books has a wide book selection, offers publishing opportunities to writers, and supports charities that promote children's literacy.
Have you downloaded Bish Bash's 'My Perfect Pet' OR 'Boomerang Bear'? If you have one but not the other start... fb.me/1USh6PZvi

— Bish Bash Books (@Bishbashbooks) February 28, 2013
Neon Tiki Tribe
Neon Tiki Tribe creates children books with morals to teach kids about how to be kind to one another. The company also publishes in a dyslexic-friendly font to help young readers that may have extra challenges when reading. Neon Tiki Tribe recently won a Mom's Choice Award as one of the best in family-friendly products.
Love! RT @themfactor13: The future belongs to those who believe in the beauty of their dreams.~ Eleanor Roosevelt #quote

— Neon Tiki Tribe (@NeonTikiTribe) February 12, 2013
MOMables
MOMables provides weekly school lunches by subscription, helping parents to make fresh school lunches fast. MOMables helps those who are busy feed their children healthy options, no longer having to worry about creating balanced options each and every day. They plan lunches, you pack them, kids everywhere enjoy them.
Do your kids frown at the thought of eating oatmeal for breakfast?They won't after you try our fun recipe!... fb.me/1sCV0zpjf — MOMables (@Momables) February 28, 2013
Sensible Sitters
Sensible Sitters can provide you with educated and trustworthy caregivers to watch your children while you enjoy a night on the town or a weekend at the beach. The company interviews each sitter and gives them background checks. Sensible Sitters caters to those in Manhattan, The Hamptons, Los Angeles, Palm Beach, and San Francisco and provides babysitting, weekend sitting, international sitting, and nanny placements.
So excited to have you using a #hamptons #sensiblesitter @eleanorlangston! Enjoy your night out!

— Sensible Sitters (@sensiblesitters) February 28, 2013
Dimples Shop
Dimples Shop sells unique baby clothes and gifts that make parents and children smile. You can buy baby clothes and products, diaper bags, stroller gear, and personalized accessories. Dimples believes in family, offers great customer service, and hosts a weekly story time for kids to get together.
loving this cute little outfit that just arrived from Jaxxwear. especially love the softness of the pima cotton... fb.me/2eD1ldLoJ — Dimplesshop (@Dimplesshop) February 28, 2013
Everything Happy
Everything Happy creates happy blankies, pillows, threads, and pals featuring a host of characters. The company operates under a 'one to love, one to give' philosophy. When you buy, Everything Happy gives a product to a child in need in a number of destinations in the United States and around the world.
This brave, sweet boy is giving back while waiting for his next kidney transplant. We had the pleasure of meeting... fb.me/ssMqRgN5

— Everything Happy (@evrythinghappy) February 5, 2013
We're pleased to have customers that make families smile, and hope to feature more on our blog during Twitter Tuesdays. If you're a Grasshopper customer or a friend who wants to gain more Twitter followers, please tweet to @Grasshopper or leave your Twitter handle in the comments. We might feature you in Twitter Tuesdays!
This article was written by Emma Siemasko.