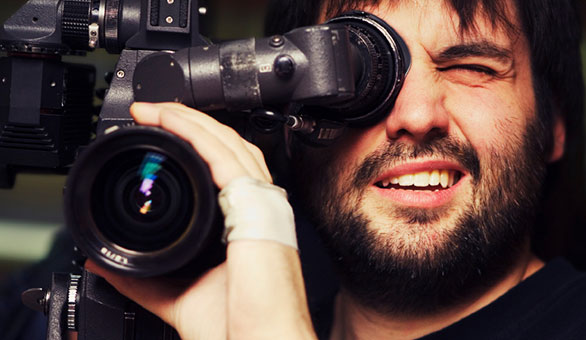 Content marketing was one of 2012's biggest Internet industry trends. But what exactly is it?
'Basically, content marketing is the art of communicating with your customers and prospects without selling,' according to The Content Marketing Institute. 'The essence of this content strategy is the belief that if we, as businesses, deliver consistent, ongoing valuable information to buyers, they ultimately reward us with their business and loyalty.'
Content marketing is more than just writing and blogging, however. To engage users, you need to incorporate varying forms of media — writing, pictures, and most importantly, video.
Why Video Is Important
Plain and simple, video is important for marketing because consumers love it.
'Recent forecasts from Cisco Systems suggest that the number of online video consumers will double to 1.5 billion by 2015, with total online video consumption predicted to quadruple,' according to the GoAnimate blog.
According to marketing writer Sherice Jacob, people are anywhere from 64 to 85 percent more likely to make a purchase after watching a product video.
'The great thing about online video is that people vastly prefer watching over reading,' wrote Jacob in a KISSmetrics blog post. 'It spans nearly every industry and every demographic.'
So where should you start? Here is some inspiration to get your strategy off the ground.
Nordstrom: Educate Your Customers
You are probably well aware that online shoe shopping is tough to do. But how do you know if you've found the perfect pair? How do you know if your shoes are fitting you right?
To help alleviate these common consumer pain points, the retail giant has integrated how-to videos with its core shopping experience.
By watching the company's Boot Fit Fundamentals video, consumers can get a two-minute education in how their shoes should fit. The video is non-salesy and demonstrates a genuine customer service effort.
As a small business or startup owner, you can leverage this same technique on your own website. Passionate about your area of focus? Interested in teaching what you know to your prospects and existing customer base? Chances are, people would really value what you have to say.
Wrappled: Bring Your Products to Life
Stop using boring text and product images to sell your amazing products. The truth is that two-dimension images and 200-word text write-ups can do your brand justice.
Take Wrappled — an online marketplace for really cool gadgets, as an example.
'Instead of developing a heavy marketing strategy, the company strives to let their high-quality products speak for themselves,' wrote Renee Warren for the Onboardly blog. 'It's a technique seen on commercials and infomercials for decades, so why aren't more companies doing it?'
Want to convert some of your product descriptions to video? Give it a go, but make sure to watch your conversion rates too.
Dropbox: Simplify Your Homepage
Here's an exercise to try — to those of you who are familiar with Dropbox, verbally explain what it is. Now, imagine that you're talking to somebody who is new to the Internet.
Finding yourself at a loss for words? If so, head over to the Dropbox homepage — it has a brief, informative video prepared to explain the product. In plain and simple language, the company explains their product's core value proposition to simplify file and data sharing. Especially in the case of Dropbox, watching a video is leaps and bounds more engaging than a text-based intro.
The Full Circle: Improve Your Customer Experience
No matter your strategy, your goal should be to make the experience on your website better. Before you jump in to really try something because it's new, ask yourself — 'what would my customers really value?' Your video marketing strategy should be a means to an end of answering that question.
What are some examples of great video marketing that you've seen or tried?