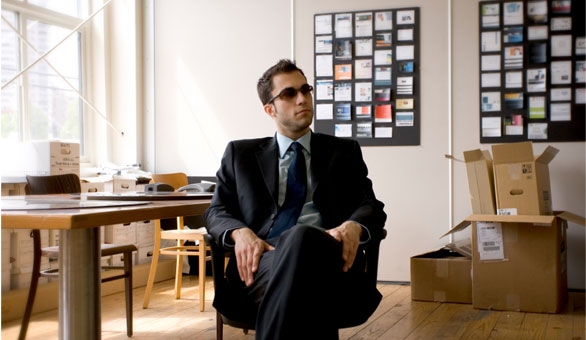 2012 was a big year. Facebook went public and then acquired Instagram for $1 billion. Yammer made a $1.2 billion exit when it became a part of the Microsoft family. And just before the summer ended, Google bought Wildfire for $450 million.
All these companies started out small, but somebody had a vision, made it real, and helped it grow. Other startups are about to blossom, and their leaders will make it happen. Here are 7 of the top leaders to watch this year.
1. Dan Martell - Clarity
Dan Martell has been in the startup community for years. He co-founded Flowtown and Spheric Technologies, but now he's willing to give back a valuable asset- good advice. Martell has built Clarity, a platform to help connect experienced entrepreneurs with newcomers. He hopes that Clarity will become the go-to platform for startup advice. And with his track record of creating successful companies and as an angel investor, he'll make it happen.
2. Dave Garr & Darrell Benatar - UserTesting
Dave Garr and Darrell Benatar have transformed how businesses conduct user research for their websites. Their online platform, UserTesting, has made it easy and cost-effective for people to understand how well they're doing on the 'net. The platform helps developers and marketers understand exactly why people click away. UserTesting's desktop testing platform has gained significant traction, and a mobile version is in the works.
3. Maren Kate Donovan - Zirtual
Maren Kate Donovan is taking the personal assistant industry by storm, and blogging about it. She's built Zirtual, an online platform to connect industries with administrative support. Zirtual gives business owners and hiring managers a cost-effective option for finding the best administrative personnel. Previously, Donovan was an eBay PowerSeller, jewelry reseller, and social media consultant.
4. Elizabeth Yin & Jennifer Chin - LaunchBit
Elizabeth Yin and Jennifer Chin, the power duo, are building LaunchBit, one of the first ad networks to help website owners monetize their newsletters. Even better, they're blogging about their journey creating the company. Yin and Chin discuss raising money, as well as what it means to be a non-technical co-founder. These leading ladies and the story of LaunchBit are definitely worth following.
5. Sammy James - Speak2Leads
Sammy James is leading the development of an innovative way for companies to streamline their lead response initiatives — it's called Speak2Leads. James' past projects have included a personalized Internet radio station, a social bookmarking site, and a song recognition application. He is an advertising industry veteran and has lead the creation of some of the first direct response marketing and telephony applications more than 20 years ago.
6. Jessica Mah - inDinero
Jessica Mah started building inDinero, a platform for businesses to easily track money, when she was just 20 years old. Impressively, Mah has raised $1 million to fund it.  She may be young, but her growing pains are ripe to learn from. She blogs about how to build a great product, hire a team, and expand the customer base.
7. Kevin Hartz - Eventbrite
Over the last few years, entrepreneur Kevin Hartz has grown Eventbrite into one of the largest and most robust online ticketing platforms. What started as a small venture has now evolved into a company of 200+ employees with $78 million in venture funding. The secret to the company's foundation, reputation, and continued success? Stellar customer service.
Your Thoughts
There you have it — 7 strong leaders who are doing amazing things in business. Who would you add to this list? Which company leaders will you be watching in 2013? Share your thoughts in the comments below.