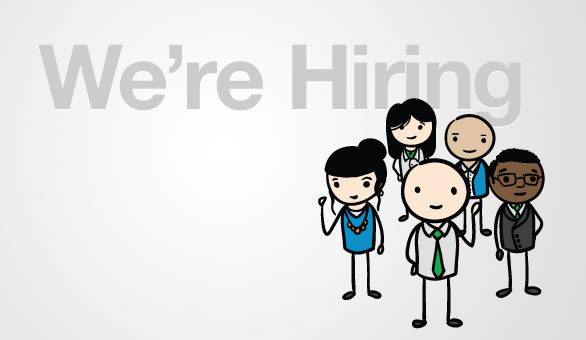 Are you sick of working with grumpy people? Do you dread going to work every day? Ever find yourself staring at the clock waiting for it to turn 5 so you can leave? If so, sounds like you need a change!
Lucky for you, we're hiring!
We're building a global brand to help entrepreneurs change the world and we're looking for a few rock stars to help our team get there.
We are currently hiring for the following positions in Needham, MA:
IT / Network Operations Manager
Some qualifications:
10+ years total experience; including 5+ years in a production 24/7 high traffic web environment including web hosting, security, and experience with load balancing implementations and high availability networks.

Experienced manager who has proven ability to lead through mentorship, collaboration and enabling team members.

Experience with data center infrastructure and applications, and experience with DevOps and Release Automation.

Strong understanding of maintaining IP networks, secure systems, scalable redundant web architectures, and IP Communications systems.

Background in Telecommunications systems.

Must be proven at creating and improving SOPs and running production environments with five 9s uptime

Comfortable managing large volume web applications and 24/7 availability
Services cover:
Web portals that enable customers to self-manage their accounts

Communication services that provide virtual phone systems to entrepreneurs throughout North America

A fully automated sign-up and billing system for Grasshopper customers.
Technologies include:
Cisco IP Networking

Hardware platform administration

Virtualization environment on VMware

Microsoft Server and Linux environments

Software applications covering web, core services, billing, partner interfaces, etc.

Integration with 3rd party tech partners and reseller sites.
Interested? Apply now.
Software Engineer – Core Services
Some qualifications:
1 + years of software engineering experience

Exposure to C#, .NET, .net Application and API development

The ability to write high quality code efficiently

Understanding of modern web programming practices

Bachelor's degree

Authorization to work in the United States
This role encompasses handling core services development including processes for billing, message management and delivery, number inventory, database schema and partner interfaces.
You'll contribute immediately and your involvement will grow deeper as you learn the environment.
Interested? Apply now.
If you're smart, love startups, want to make a difference, and embody our core values, we want to talk with you. Apply here.