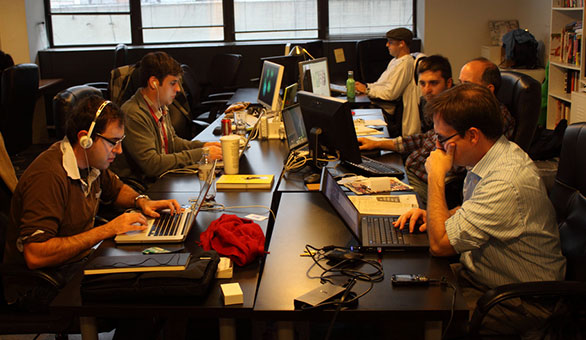 It's the 50th Annual National Small Business Week and small business owners across the country are attending events, celebrating, and hosting competitions. The event is put on by the U.S. Small Business Administration (SBA). This year's events are happening in Seattle, Dallas, St. Louis, Pittsburgh, and Washington D.C.
Each state names its very own small business person of the year and events are happening across the country to bring leaders together. If you can't attend the events, you can watch them live on SBA's event website.
President Barack Obama is leading the small business charge, reminding business owners across the country about how starting a business is key to U.S. growth.
In America, we believe that anyone willing to work hard and take risks can get their good idea off the ground and into the marketplace. It is a notion that has made our Nation bold and bright, and the best place to do business for generations -- from small-town storefronts to pioneering startups that keep our country on the cutting edge. This week, we celebrate America's entrepreneurial spirit, and we recommit to helping our small businesses get ahead.
Batchbook is hosting its 6th Annual Small Business Superhero Contest to recognize small businesses that are doing it right. By embodying empathy, superhuman speed, technopathy, and a host of other skills, small businesses could win Batchbook, FormStacks, Freshbooks, and Grasshopper accounts. Cool!
This National Small Business Week, we're proud to support and encourage small businesses across North America. We're hosting a trivia contest on our Facebook page and giving out prizes. We're a small business, too, and we're so happy to be celebrating our 10th birthday.
What are you doing this National Small Business Week?