Consumers are relying on social proof and doing their research on products and services long before they make the decision to contact your business or walk through your door.
So, how do you get a competitive edge that will make potential customers choose you over the other guys?
If you work in a family business, you already have a leg up.
'Oh yeah, Maloney & Sons, I went to high school with the son.'
Ever hear something like that around your city or town?
What Family Businesses Represent
When people think of family businesses, they tend to think of friendly staff, long-standing relationships in the community, and a genuine attitude of caring for their customer. There's a willingness to make sure every interaction is a great one.
Many believe family businesses are more trustworthy (that means they think you provide better products and services!).
Put It in Your Name
One of the easiest ways to promote your family business is to put it in the name or tagline of your business.
People will know right away that you're family owned, which may draw their interest to you over another commercial business.
Mastrangelo & Sons Roofing has their name right in their logo, so you know who you'll be dealing with when you contact them.

Lawler's Desserts not only has their name in their logo, but also how long they've been around. This approach lets you know that you're doing business with a company that knows their stuff.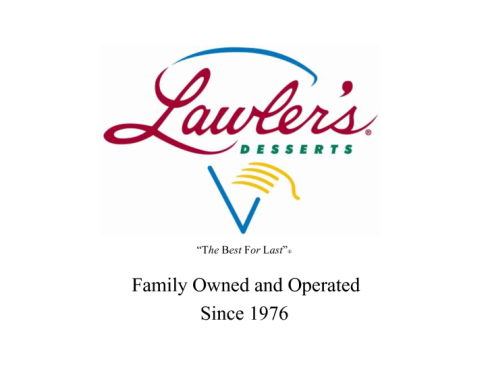 But what if your business already has a kick-butt name that isn't part of yours?
Fret not, you have other options!
Use It As a Relationship Builder
Relationship marketing is moving to the forefront of the marketing industry-- people want real relationships with the people they buy from.
Customers feel like they have a better relationship with your company because they know that the same values are held by every family member that is involved with the business. They know they'll get consistent service no matter who they're dealing with.
My parents owned their own businesses (my dad still does at the age of 70 – bless his heart!), and I worked for them when I was younger. When customers found out I was their daughter (usually because I sounded like my mom on the phone), they immediately seemed more at ease.
Other family-owned businesses in your area could be more willing to do business with you, as well. This can be helpful if you want to work together for cross-promotion, and is also great for spreading some word-of-mouth buzz about your business.
Feature Family Photos and Stories on Your Website or Promotional Materials
Obviously your family is the center of your business, so why not feature them on your website, Facebook page, or other promotional materials you distribute?
Eagle Body Works has a crisp, professional-looking family photo in the "About Us" section on their website. They get extra points for including two cute babies.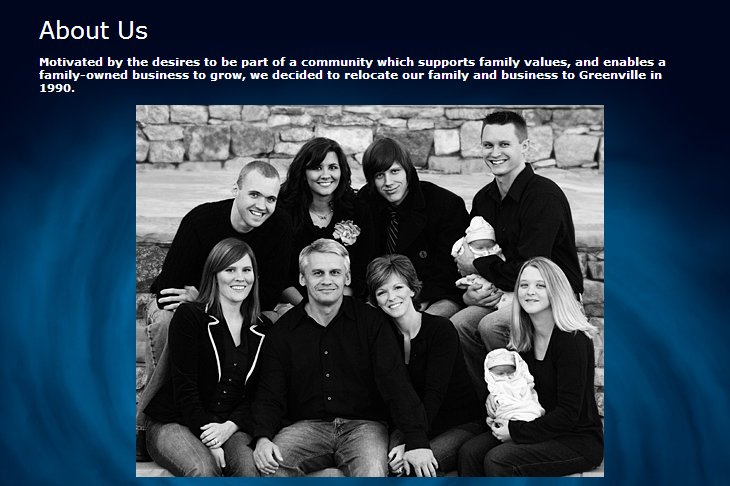 Alternatively, Consta Flow has a more casual photo of the family with their work trucks – a double win because you may recognize their trucks around town!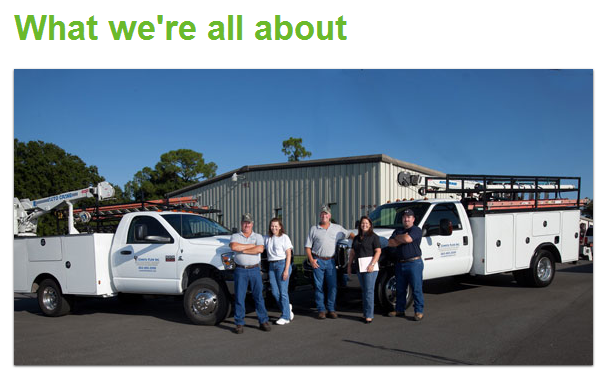 Some Family Business Dos and Don'ts
Here are some quick dos and don'ts to make sure your family photos look polished and professional. Remember, this is your business you're representing!
Be Family Oriented
You may already be doing this, but it's worth including. One of the best ways to put the "family" aspect in your family business to BE family oriented. There are a bunch of things you can do:
It doesn't take much to be a part of the community, and it will definitely get your business noticed. Plus, it's a good opportunity to spend some quality time with your family members outside of the office!
Show Off Your Personality
The best part about your family is that you're uniquely you. Don't be afraid to show off your personality when it comes to business.
Ever watch Duck Dynasty on A&E?
The show has risen to popularity based on the nutty, lovable, and irreverent Robinson family. The family runs Duck Commander, selling duck calls. The Robinsons are not conventional-- the guys get into trouble, and they're not always very good business-people.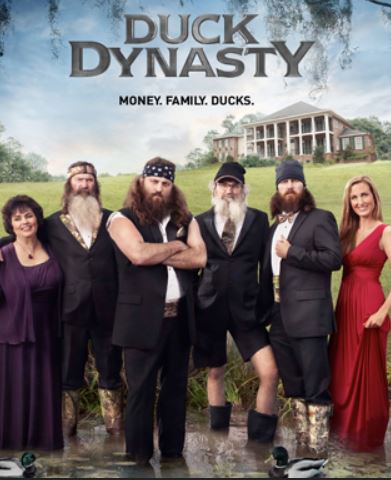 Like them or not, this family business has a huge following. They not only care about creating high quality, handmade duck calls, but they're comfortable with who they are. They're not afraid to show off the personalities that set them apart.
Your Family Business is Unique – Show it Off!
Your family business is as unique as you are. Don't miss out on opportunities to market it, and bring in customers at the same time.
You'll be building trust, creating relationships, and having fun at the same time.
Your turn: How do you market your family business? Has being family-owned and operated helped or hurt you?