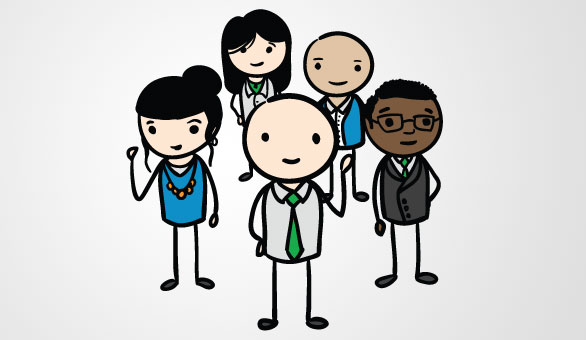 With the New Year upon us, we thought it'd be a good idea to refresh the memories of our long time customers and bring our new customers up to speed on where you can find us should you have a question, need advice, or just want to say hi.
Friendly, Helpful Humans
Our support team is available 24/7 to help you with any and all questions you may have about Grasshopper.  You can reach them by calling 800-279-1455 or by sending them an email to Support@grasshopper.com. Whatever is easiest for you!
Online Support Center
Our online support center can be found at https://support.grasshopper.com. Hint: It might be a good idea to bookmark this page, or at least make a mental note of it as this page is jam packed with good stuff. You'll find everything you'll need from helpful docs, to the system status, and even a place to create a support ticket, should you need to.
FAQs
Like every other business, we've compiled a list of frequently asked questions to help you get your questions answered quickly.  You can find our FAQ page at https://grasshopper.com/faq/.  Didn't find what you were looking for? Check out our Knowledgebase, which is like our FAQ page, but a little more extensive.
Twitter
Have a quick question? Want to say hi? Feel free to tweet us at @Grasshopper on Twitter and make sure to follow us for all things entrepreneurial and small business.  Also, if there's ever an issue with Grasshopper, Twitter is a great place to go to stay informed and get status updates.
Facebook
Question won't fit into 140 characters? No worries! We're on Facebook too. Find us at http://www.facebook.com/grasshopper. Our Facebook page is also a great place to meet other small business owners and entrepreneurs just like you, so make sure to become a fan and don't be shy – join the conversation!
Print this out. Bookmark it. Save it to your desktop. Whatever you want! Just make sure you keep this page handy so you're never left in the dark about how to get in touch with us us.  And, if you take away anything at all from this post, just know that we're here to help in any way we can, all you have to do is ask! :)