In case you missed it, our parent company (GetGo Inc., a subsidiary of Citrix Systems, Inc.) completed a merger with Boston-based LogMeIn on February 1st, 2017. As a result, a couple of things changed:
We became a $1 billion business,

Our product portfolio expanded to almost 20, and

Our team moved from our previous HQ in Needham, MA to LogMeIn's startup playground masquerading as an office in Boston's Seaport District.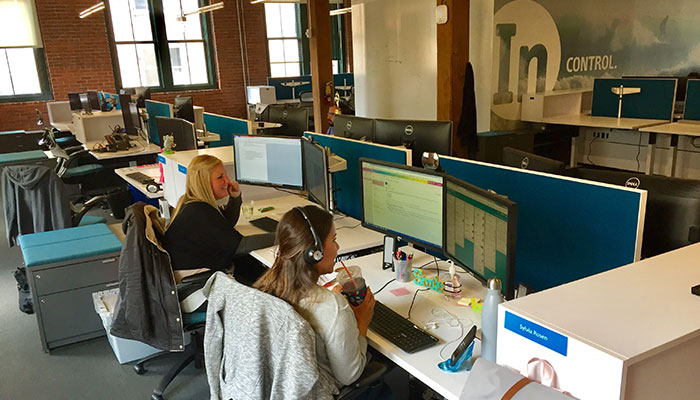 A few things that didn't change? Our love of Death Wish Coffee and making the workday fun.
It's been about two and a half weeks since our official move to the Seaport area and we're ready to check in, get our team's thoughts on their favorite thing about the new office, and share some of our best memories from Needham.
If you're thinking about relocating your team, remodeling the office, or even bringing in new hires, you might find some helpful insights from our team's experiences. Here's what they had to say.
Sylvia Rosen, Senior Content Marketing Specialist
My favorite thing about the new office is the adaptable standing desks. I love how I can adjust it to my height so I'm ergonomically correct. However, my favorite thing about the move is my scenic walk from South Station to the office. I love going over the bridge.
Connor Lucey, SEO Specialist
"My favorite memory at [Grasshopper HQ]... I would have to say volunteering to package meals for Stop Hunger Now in November."
My favorite thing about the new office is definitely the location and the free coffee bar.
Allison Canty, Customer Engagement Manager
Allison's favorite memory from Needham is Grasshopper's 10th birthday party.
We celebrated our 10th birthday with a bug themed party doing things 10-year-olds would love. We also had employees bring in childhood photos from when they were 10ish and had people guess who was who!
Check out the photo op on our Pinterest board.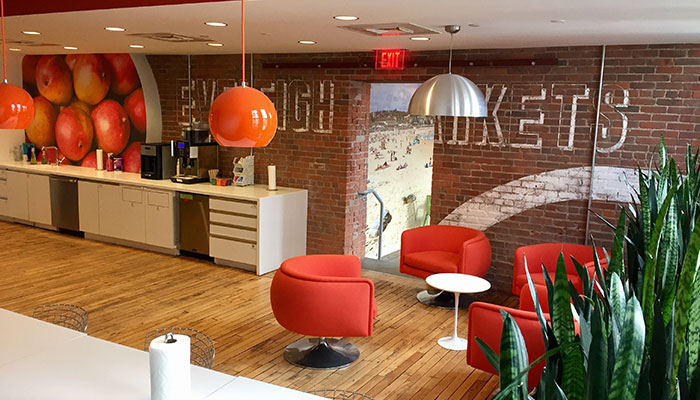 Len Bruskiewitz, Partnerships Director
Len's favorite memory from Needham? "Packaging meals for shipment to Africa — there was such a great sense of teamwork at the event across functions."
And when asked his favorite thing about the new office, Len shared:
[It's] really cool to work in such an old building near the water — the energy within the office and in the area close by is great to be around.