We're excited to announce that the Grasshopper mobile app just got a whole lot sleeker and easier to use. Our team's been hard at work on a handful of improvements that we believe our users will not only love, but find enhances communication with their customers.
Your customers expect to communicate with you over the channels they prefer, and today's customers are used to instant back-and-forth texting with family and friends. There's no reason businesses can't do the same. In fact, 80% of small businesses are using text messaging for business communications and one in five consumers are just as likely to prefer a text message from a business to a phone call.
We know that many entrepreneurs frequently find themselves in and out of the office. With the Grasshopper mobile app, you can make and receive phone calls and messages from your business number, enabling you to be as responsive as possible to your customers whenever and wherever you are.
New mobile app updates include:
New look and feel, featuring a brand-new user interface for a better user experience.

MMS & Group messaging capabilities providing picture and group messaging to enhance the current SMS texting capabilities. (Available on US local numbers only, at this time.)

Free Outbound Calling, ensuring all inbound and outbound communications come from your Grasshopper phone number, keeping your business and personal lives separate. Outbound call minutes will no longer consume minutes of your current plan.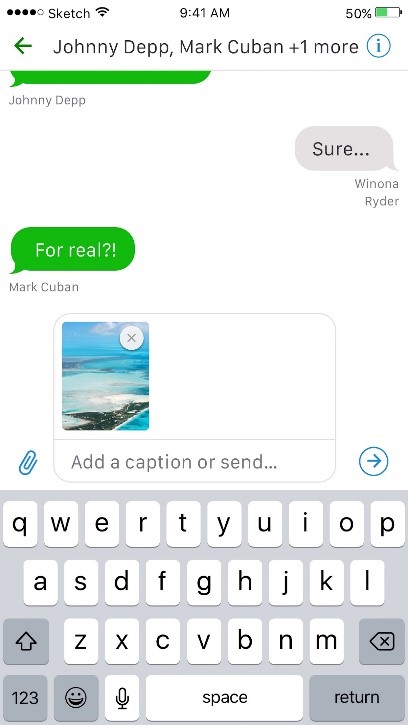 Communicating with customers over their preferred channel, whether that's voice or text, is essential to good customer engagement. With these new mobile updates, your customers will recognize the same number for both voice and text communications and know that your messages are coming from a trusted source.
MMS is an important function enabling us to service our customers. Our business, home maintenance and improvement, is inherently a visual one in which a picture or video is worth a thousand words. Being able to send those pictures and videos via the (Grasshopper) phone system we already use for business would be terrific!" – Grasshopper customer, Jonathon H., HomeSquare
We're proud to deliver an even better Grasshopper mobile experience that makes communication easier for everyone. Be sure to subscribe to our blog to stay in the loop on future product updates and features.
– The Grasshopper Team