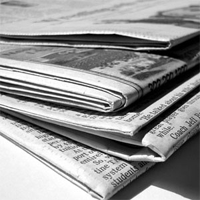 Between our rebranding campaign once again being discussed and summer launch parties, these past couple weeks have been big for Grasshopper! Check out where we have been in June and July.
WorkBar Boston and Grasshopper Partner to Rev Up the BeIn Initiative for Boston's Startup Community

The Summer entrepreneur launch party at Workbar Boston celebrated Boston's large entrepreneurial population. Different companies networked and shared advice, good food and drinks. Read Boston Innovation's recap of the story

Webcast – Finally an affordable small business phone service for Small Business

Canadian Small Business features Grasshopper as a phone system solution for small businesses. Read the full article and listen to the webcast!

20 Tips Your Small Business Can Use To Build Web Credibility

Every business today has a website, so how exactly do you make yours stand out? Small Biz Trends features Grasshopper in this article and how it can make contact easy.

Five Ways to Increase Sales From Existing Customers

Jonathan Kay, Grasshopper's Ambassador of Buzz, talks about the importance of customer connection via Twitter in Bnet's article on key strategies to how to get even more sales from your current customers.

Entrepreneur Recruitment with Jonathan Kay

Get Your Biz Savvy features Ambassador of Buzz Jonathan Kay in an article about his job, Grasshopper's campaign, and entrepreneurial ideas.
Grasshopper's rebranding campaign is featured in The Rules according to you, which talks about Grasshopper from the GotVMail days to their creation of new products.
22 Small Business Phone Services

Small Business Trends talks new and upcoming phone services and the features they like- and Grasshopper is one of them! The author in particular liked the faxes emailed as PDFs features.