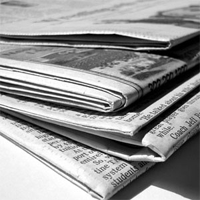 Small business tools and guest posts make up this month's Grasshopper in the News. Definitely some great stories to check out from our friends around the web:
Grasshopper Engages People in Order to Build a Global Brand

Diana Huff talks with Jonathan Kay and provides a great overview of how Grasshopper uses social media to engage customers and entrepreneurs.

David Hauser of Grasshopper.com at LessConf 2009

See co-founder David Hauser's presentation at this years LessConf 2009. David provides some insight into building a company beyond the start-up phase.

The 10 Rules to Creating a Win-Win-Winning Partnership

Lisa Canning of Entrepreneur the Arts gives us 10 great tips for finding the right partnerships for your business.

10 Ways to Boost Profitability in 2010

NFIB provides 10 ways small businesses can boost profitability in 2010, including using the Grasshopper virtual phone system.
Jennifer Donogh of SOHO Wife lists the Grasshopper 'Entrepreneurs can change the world' campaign as the best ad of 2009.
How to Build an Army of Brand Loyalists

David Hauser guest posts on ZDNet. Find out what it takes for businesses to create an army of brand loyalists simply by doing the little things.

3 Biggest Challenges Startups Face -- and How to Fix Them

Co-founder Siamak Taghaddos lays out three problems start-ups often face and what solutions there are to each issue in a recent Bizmore post.