It's been raining for about 4 days straight, here in Chicago. That, combined with losing an hour to daylight savings, means one thing: spring has officially begun.
With it, spring often brings that annual motivation to clean up, clean out, and declutter – our houses, our lives, and yes, our businesses too.
So how can you 'spring clean' your small business? Easy: just take the steps below to simplify, switch up, and optimize the way both you and your business operate. Once you've finished, you'll feel just as satisfied as after you sweep out the garage.
Streamline a Time-Consuming Process
Nothing makes life feel more cluttered and stressful than an unnecessarily complicated and time-consuming process. When you're focused on just getting things done, it probably doesn't seem worthwhile to focus too much on the how. That's why now is the perfect time to take a step back from the business of actually doing and find new and better ways to accomplish your goals for the business.
Think about the tasks you do on a weekly basis – are there any that take up needless hours, draining your valuable time and energy and distracting you from the business of growing the business? Creating manual financial spreadsheets, packaging orders, following up with customers...
Find something that you can do better and faster by implementing a solution that makes your life easier. For example, consider automating your email marketing or switching to a more robust accounting software.
Update and Clean Up Your Web Presence
The internet is a vast and wild environment. It's hard to keep track of everything that's out there about you and your business, much less to tame and organize it. But the internet is also where many of your customers are, so it's vital to set aside some time to audit and tidy up your web presence.
Website: Spend time going through each page of your website. Is all of the information up to date and relevant? Is the design still in keeping with current web design standards? Eliminate any unnecessary or outdated information, pages, and design elements – and you'll have a much cleaner, more streamlined location for potential customers to learn about your business.

Social media accounts: In a perfect world, you'd have a social presence everywhere your customers hang out, and you'd have the time or the help to regularly post content and engage with followers there. But we live in this world, so if the best you can manage is a monthly audit of your social presence, it'll have to do. Sort through the sites where your business has an account or page and follow the same process as you just did with your website.

Listings like Google & Yelp: Whether you participated or not, sites like Google and Yelp create listings for your business, especially if you have a brick & mortar location. Search through them to find your business's listing and ensure the information presented is both accurate and complete.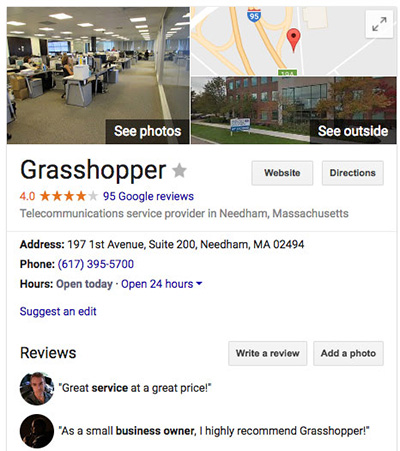 Break Through the Clutter
Clutter is stressful. There are some arguments that can be made that messiness boosts creativity, but its negative effect on our focus and productivity can't be ignored. Commit to clearing out all of the clutter in your life – from your desk to your inbox and even your routine.
For a lot of us, inbox clutter is the bane of our work lives. While the idea of inbox zero is in vogue, it's not attainable for many. Instead, work toward inbox zen – a state in which you can comfortably manage emails, both existing and new. The best way to get started is to spend an hour unsubscribing from all those unwanted newsletters and marketing emails. To speed up the process, try Unroll.me.
Another big source of physical clutter is paper. Tax documents, marked up business plans – you name it and it's taking up space on your desk. Find a scanner or scanner app and go completely digital with your documents. Clear off your desk and shred or throw away everything once it's uploaded. Yes, this is what your desktop actually looks like.
Speaking of digital, it's important to keep your virtual workspace free of clutter, too. That means creating logical folder hierarchy for your documents, auditing your bookmarks and files, and ruthlessly separating work and personal virtual clutter.
Finally, take a hard look at your routine. Are there tasks that chip away at your time and energy every day, but don't directly move the business forward? Whether you can delete those elements of your routine, find a new tool to automate them, or hire someone else to handle it, find a way to streamline your routine that allows you to get back to focusing on growing your business.
Switch Up Your Workspace
An organized workspace where you're actually content to spend 8+ hours every day can go a long way toward keeping you productive and happy while you work. Commit to auditing your workspace every few months to ensure you're working in the best environment for you.
Get some new storage and organization. If you can't go completely digital, ensure you have a complete and workable system for organizing and storing the physical clutter that accumulates.

Invest in office furniture that keeps you healthy. I know a $300 office chair seems like a luxury, but when you're sitting in it for 50-60 hours each week, it becomes a necessity. Look for areas where you can invest a little to keep your workspace as comfortable and healthy as possible.

Redecorate. No matter how much you love your space, it can get old eventually. Spend some time freshening up your decor – bring in some greenery to boost creativity and remind you that warm, sunny days are right around the corner.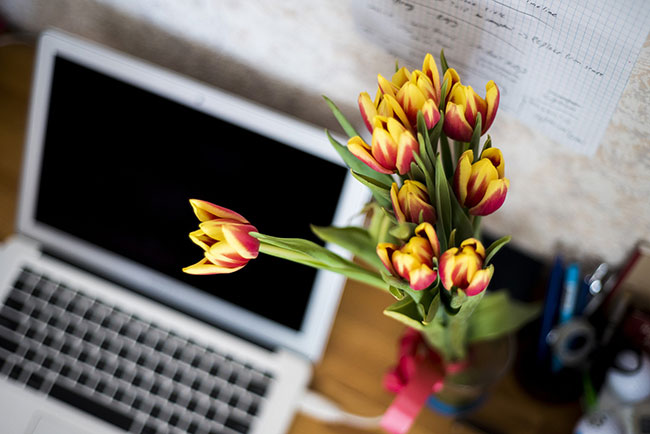 Actually Clean
Now that you've cleaned off the desktop, is it an ugly scene? One aspect of spring cleaning your business that's easily overlooked... is the actual cleaning.
Literally cleaning.
Dust off your office lamp, wipe the coffee rings off the desk, disinfect keyboard, and let in some fresh air (if it's warm enough!). You'll be amazed how much clean air can help you refocus and boost productivity.
Spring Clean Your Business
Just like cleaning out your closet or garage, doing a little tidying up within your business and its operations will have you feeling refreshed and renewed – you can dive back into the day-to-day with more energy and a clearer focus on what you need to do to maintain your success.
How else have you implemented a little spring cleaning in your business?