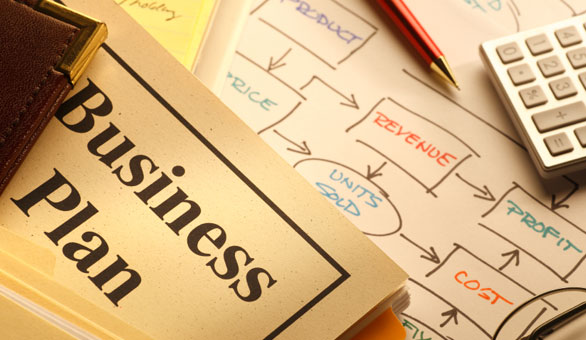 Necessity isn't always the mother of invention, especially when it comes entrepreneurship. It used to be that people who started their own companies were motivated by the idea of being their own boss. Now-a-days, that's not always the case. Today people start businesses for all sorts of reasons, some even accidentally.
In fact, the invention of Penicillin, the slinky, Wheaties and post-it notes were all made by accident. Not everyone plans to be an entrepreneur, but when opportunity knocks, it's hard to ignore!
Intrigued by this idea of stumbling upon your business idea, we took to our newsletter to find out just how many of our customers are accidental entrepreneurs.
Here are a few of our accidental entrepreneurs:

Wendy Keller, CEO and Senior Agent at Keller Media, Inc., has always had a passion for writing. She won her first writing contest in fourth grade and got her first paid job on a newspaper when she was 16.
Wendy stumbled upon the idea for her business when she was hired to work for a literary agent. In the words of Wendy, "I worked for a criminal, but didn't know it for a long time. He charged people exorbitant fees to "represent" them when in reality all he was doing was stock piling their manuscripts in the backroom."
After seeing this, Wendy went out on her own and launched Keller Media, Inc., a unique (and ethical!) literary agency that helps talented people get their books sold to publishers, book paid speaking engagements and trains them to excel at both.

Mike Abadi, founder of Arden Reed, went to college in Miami to become an investment banker. During his college years, he studied abroad in Hong Kong. He was exposed to the culture and saw that instead of going to buy a suit, in Hong Kong, men got suits tailored and custom made.
After returning from Hong Kong, Mike landed himself an investment banking internship, which required him to purchase his very first suit. After his travels to Hong Kong, Mike started working with a tailor he met there to have custom suits made for him, at a very reasonable price.
Being in college, a lot of Mike's friends were in the same situation, starting out in the investment banking world and needing an entirely new wardrobe of suits. Mike's friends started asking him to order suits like his, custom and affordable. Mike started working with the tailor he used, doing measurements out of his dorm room, showing off fabrics and helping others with their selection, and sending in orders on behalf of his friends.
It wasn't until he was in the investment banking world, surrounded by suits, that he saw a real opportunity to turn this into a business and he did.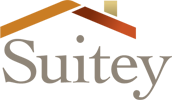 Philip Lang, along with 3 of his fellow Yale graduates (and rowers on the lightweight crew team), moved to New York City after graduating college. They found the process of searching for an apartment quite miserable, having been misled by ads from sketchy brokers for apartments that didn't exist. With over 30,000 brokers in NYC, 80% of which don't stay in the business more than 18 months, finding a professional, honest broker, especially one in a particular area of the city, was very challenging.
After suffering through this painful process, Philip and his new business partners saw an opportunity to create something more efficient and customer-friendly. They started Suitey, a free service for New York's professionals who want to save time and money in their apartment searches. Suitey matches you with a vetted broker who specializes in a specific area and type of apartment. They've also teamed up with others so that after you buy or rent an apartment, you can easily take advantage of Suitey's moving concierge to save on moving, furniture and cable/internet, making them the total package.
Southern Grace Bed and Breakfast

Theresa Padgett, owner of Southern Grace Bed and Breakfast, along with her husband started their bed and breakfast as a result of a major business theft that left them in a situation where they'd be forced to sell their home. This came at a time when they housing market had fallen and their home was worth less than half of what it used to be.
The Padgett's 6000 sq. ft. home, built by their 23 year old son, is situated on a 15 acre farm and is equipped with private baths off of every room, a pool, a pond to fish in and lots of animals. Distraught over the idea of losing their house, Theresa and her husband got creative.
After growing up watching Theresa's parents go away for long weekends to bed and breakfasts across the country, they decided to try and turn their home into a bed and breakfast. This way they could keep the home, show it off to others and make money from it. Today the Padgett's are running a successful business that attracts guests from all over the world and has received notable acclaim from industry magazines.

Sean Seaver, founder of P212121, became a scientist to help solve problems that plague society today, doing research on everything from cancer to sustainable energy. Being a research scientist, Sean and his colleagues relied on funding to perform their research.
While working at a research lab that was running out of funding, Sean took it upon himself to, instead of re-ordering from their usual suppliers, start shopping around and researching other suppliers. This research project turned into an 80x500 spreadsheet that compared products across companies and showed how researchers could save anywhere from 3 to 10 times on a lot of items.
Word got out about this work Sean had done, and researchers who didn't have time to do their own comparison started coming to him for help finding cheaper supplies. Sean's research project turned into an e-commerce site and he transitioned from a researcher to distributor, creating a single location where researchers can find deals on the supplies and chemicals they use every day.

Tim Woda, co-founder of uKnow.com, had worked for years at a company called buySafe, which is an Internet trust and safety company that helps protect consumers from poor online shopping experiences.
Being in the Internet safety business, Tim had a serious wakeup call when one of his children was the target of an Internet child predator. Don't worry, the child wasn't harmed but it did get Woda thinking about ways to prevent the new technologies of today, like text messaging and social networks, from opening kids up to such risks.
Tim created uKnow to make it easier for parents to connect to their child's digital world. uKnow gives parents a dashboard to keep tabs on the children's online and mobile activities without constantly looking over their shoulders thus making technology safer for kids and less intimidating for parents.
Are you an accidental entrepreneur too? What's your story? Tell us below and be sure to include a link to your site so we can check it out!