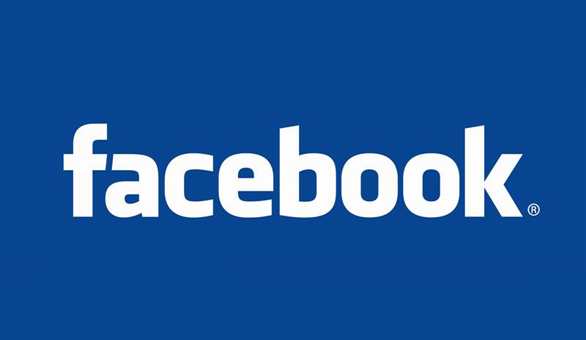 Is your Facebook business page getting you down?
Once upon a time, when you posted a status to your small business' Facebook page, your fans actually saw it. Now, that's not necessarily the case.
'The new changes to subscribing, timelines and friend lists mean that business pages are barely showing up in user's feeds anymore,' writes Niall Harbison in his social media blog, Simply Zesty. 'Have a look yourself at your Facebook profile and scroll down and you will notice all the brands and businesses are gone.'
Harbison says he received complaints from clients and readers all over the world about their engagement numbers taking a nosedive. But while impressions don't come about as easily as they once did, that doesn't mean you can't still get them.
Here are four simple types of posts that'll encourage greater engagement with your fans:
1. Fill in the Blanks
Complete this sentence: 'I want my Facebook page to generate more ______.'
You know how to finish that sentence. If you prompt your Facebook audience with a line like that, they're likely to fill it in as well. Fill-in-the-blanks work because they're fun, quick and don't require too much thought on your fans' part.
'Fill-in-the-blank posts are great at sparking engagement,' writes Aaron Lee for Mashable Business. 'The blanks are essentially 'platforms' for people to share their creativity. These types of posts often garner fun and short comments, which then encourage your audience to react and interact.'
2. Be Funny
It's no surprise that people like humor, but it may come as a shock just how effective it can be as a tool to generate interactions.
'People on Facebook like funny,' says Erik Sherman on Inc.com. 'Get a laugh and your post gets 50 percent more likes than the average post and five times as many shares.'
3. Photos and Captions
Scroll down your own Facebook newsfeed. Where does your eye tend to stop? On the photos, of course. Pictures are fun and attention-getting, and when they're the right photos, they also inspire interaction.
'When it comes to brands, a familiar image is also key,' Lee continues. 'Familiarity in an image is as simple as including your company logo or a face that's tied to your brand. Including a shortened link for readers to click on, is also useful when it comes to engagement.'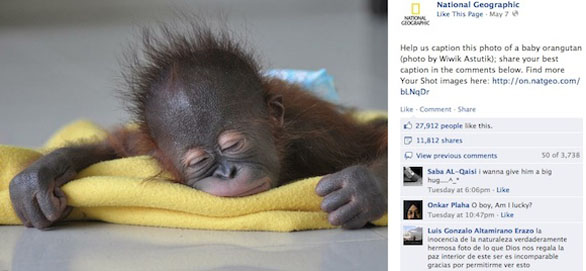 Similar to fill in the blank posts, asking fans to make up a caption for a great photo gives them even more reason to interact with the post. Lee uses National Geographic as an example of just how popular caption requests can be. The organization asked their fans to write a caption for a photo of a baby orangutan. The post received more than 27,800 likes, 11,700 shares and 3,700 comments. That's some serious engagement!
4. Really Engaging Questions
A question is the purest call to action for Facebook fans, but when is a question a good question?
'If you pose questions and get only silence, you might be asking the wrong ones,' write Amy Porterfield for Entrepreneur.com. 'Before posting a question, put yourself in your fans' shoes: ''Would I really take the time to answer this?''
In order to answer 'Yes' to this question, you'd probably want the question to either mean something to you or take up very little of your time. Porterfield lists the following as questions that tend to elicit more responses for those reasons:
Yes/no questions

Emotion-based questions

Requests for feedback

Either/or questions
What these four techniques have in common is that they're all fun. Fun is, after all, why most people are on Facebook to begin with.
How much fun is your Facebook wall? Is there a photo in your business' archive that could spice thing up with a call for captions? What type of Facebook post have you seen the best results with?