Alex Hoffman, co-founder and principal of Dormestics, a student-run storage company, sat down with us to talk about starting a business in college.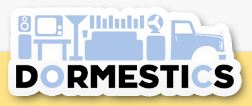 Here's what Alex told us:
Life presents opportunities - take them!

Google is your friend

College businesses should be cool, practical, and affordable

Lessons learned while building a business will follow you forever
When life presented an opportunity, Alex took it.
Dormestics offers storage services at Vanderbilt and other Southern universities for when students flee campus for the summer. When school's not in session, they need an affordable place to store their stuff. Alex started Dormestics with Mike Dunn when he was only 19 years old after discovering that the existing solution was unreliable.
"The summer after my freshman year, I stored my stuff with the service my college endorsed. They lost $500 worth of things. It was a terrible experience. I was pissed off, and was inspired to start the business," said Alex.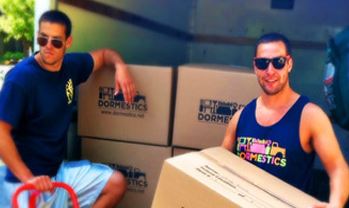 It was fruitful timing, as Mike Dunn was thinking about starting a storage service after he'd seen a model of it at Washington University in St. Louis. Alex and Mike put their heads together and drafted the idea for a storage service with a "for us, by us" motto. They wanted to hire students for everything Dormestics would do.
"One of the things we decided really early was to have a 'for students by students' service because that would make students more comfortable. We only employed students to run Dormestics. Kids managed it, and manual labor was all students."
A college business: Cool, practical, and affordable
Not only did Mike and Alex decide to have students at the wheel, but they also recognized that they had to cater to the college demographic. "You have to look cool," said Alex.
Dormestics printed their company name on fake wayfarer sunglasses, just as the trend to wear them was growing. "We used those when they were first becoming cool.'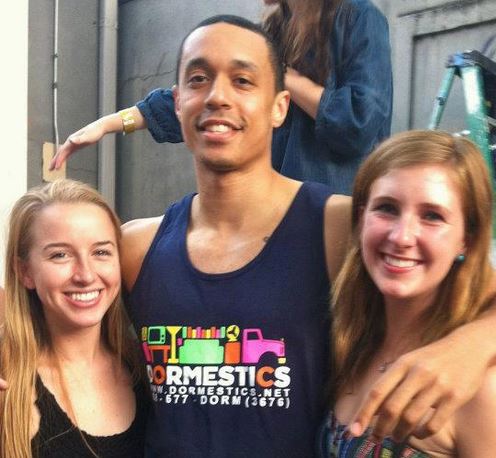 Alex said he encouraged his team members to promote  the services creatively. Rafi Goldman, a Dormestics manager, worked to get the Vanderbilt basketball team to promote the company. Rafi already worked with the team and had an in. The players endorsed the service and would wear Dormestics t-shirts around campus.
"Cool, practical, and affordable- those are the keys to running any college business."
Google is your friend
It's not all fun and games when starting a business in college. Challenges arise, especially if you're young and inexperienced, but Alex didn't despair when he got into a rut. Instead, he turned to his favorite search engine.
"My dad's an entrepreneur and sometimes I went to him for guidance," Alex told us. "But, more often than not, I'd go to Google. The internet is amazing- there are so many resources and you can learn anything."
Alex told us that the internet can help anyone pick up new skills, and to learn them quickly. When he had questions about services, finance, or legal matters, Google usually provided him with an answer.
Lessons learned when starting a business will follow you everywhere
Alex has since relocated to New York City, where he works as an IT consultant. These days, Mike Dunn runs most of the business, and Alex's stake in it is small. Still, Alex believes that the lessons he learned as a college entrepreneur will follow him everywhere.
"I've been able to bring up Dormestics in every interview I've ever had," said Alex, "and people are always impressed to hear that I started something from scratch. I credit Dormestics with getting my current job."
Not only has Dormestics helped Alex in his career, but he's also learned how to work with difficult people. "It's hard to work in the service industry," he told us. "There were some weeks where parents would be calling up, extremely angry that their kids' bags weren't picked up on time. Sometimes it was our fault, and sometimes it wasn't, but I got really good at talking to angry people. That skill helps me today."
Advice from Alex
Alex advised college entrepreneurs and new business owners to take care of all the important legal stuff and business processes at the get-go. "Make sure all the ownership is squared away quickly because it can lead to problems down the line. Make sure to do your books correctly because if you don't, it becomes a big pain later."
'The point I'm trying to make is: try to figure out what the standard business practices are for finance, legal matters, and everything else. Start these processes right away so you're not playing catch up later. If you're doing your books correctly from the beginning, it's a lot easier than spending money on an accountant later.'
About Alex

Alex Hoffman is a young, New York City-based entrepreneur and consultant. He cofounded Dormestics when he was just 19, and now works as an IT consultant for one of the biggest firms in the world. Alex enjoys traveling in Southeast Asia, scuba diving, learning cool things online, and outfitting his awesome roofdeck.

Guess what? Alex is a loyal Grasshopper customer! He's used us for Dormestics and for other ventures.
This article was written by Emma Siemasko.