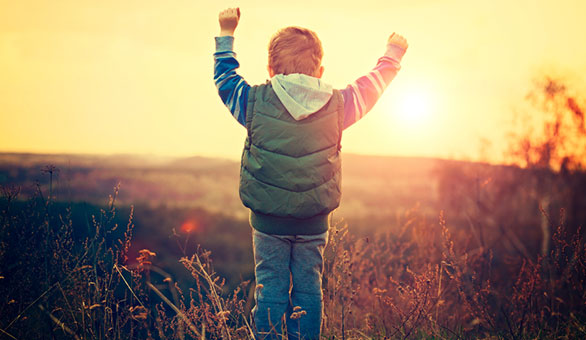 As an entrepreneur, you've worked hard, taken risks, and are wholly invested in your business. And in your personal life? You're a stand-up guy or a go-to gal, and are always willing to lend a hand or knowledge to your peers.
You're putting in so much work when some people make it look easy.
There's Mark Zuckerberg, who had the right idea at the right time and became the youngest self-made billionaire.  Then there's Jessica Mah, InDinero founder and young adult prodigy. By age 20, she had already raised $1 million to build her small business accounting app.
Success stories are built on luck, right? Well, maybe, but luck is only part of the equation. Setting and achieving goals plays a much bigger role – especially for leaders like Zuckerberg and Mah. Know what you want, and stick to the path that will get you there.
Easier said than done? You bet! When it comes to goal-setting, you need a creative plan of attack. Here are some strategies for getting started:
Ask your mentor to bet against you
Dan Martell, co-founder of Clarity and a serial entrepreneur, is a veteran business leader who has experienced amazing highs and excruciating lows. Martell understands that entrepreneurship is far from easy. So he's devised something called the 'Martell Method.' In other words, he'll bet against your success. It's your job to prove him wrong or else you'll have to pay up.
You don't have to bet against Dan Martell. You can make a bet against a friend or mentor for a challenge. Raise the stakes by betting against yourself. It'll motivate you to prove the world wrong.
Set traps against your weaknesses
Everyone has weaknesses that are difficult to conquer, so set traps to help you stay strong.
If you have trouble waking up in the mornings, keep your alarm on the other side of the room so you have to get out of bed to shut it off.

Trouble exercising? Force yourself to exit the train two or three stations before your usual stop to add in a daily walk.

If you're an online shopping fiend, make sure your credit cards aren't automated at your favorite stores, so you have to manually plug in the numbers.
Corner yourself into a situation where you have no other choice but to meet your goals.
Get technical
Technology is amazing, and people can leverage it to reach goals. If you hate going to the gym, rest assured that millions of fellow couch potatoes are struggling with the same problem, and someone has devised a tech-y solution to help you out
Check out platforms like
You can even look for solutions and communities that raise the stakes – Gympact, for instance, is a program that rewards you with financial incentive when you go to the gym. It penalizes you when you flake.
Track your progress
At any given time, you have dozens of projects, ideas, and tasks to prioritize and execute. Make sure you have a calendar laden with deadlines. Luckily, technology can help you with these aspects of running your business as well. Check out these five goal-setting apps for entrepreneurs, which we profiled as we ushered in 2013. Objectiveli, Lifetick, GoalsOnTrack, and some others made the list!
Reinvent the basics
Everyone knows that maintaining a calendar and tracking finances are the most practical ways for reaching goals, but 'practical' isn't the best motivator for everybody.
So, make it fun. Implement a system with fun colors or images or create highly sophisticated, programmable alerts and customized alarms. Use software and apps that allow you to collaborate with others. Do whatever you need to stay on top of your game.
Reward yourself
Big goals are few and far between, but small milestones can be reached on a daily basis. Make sure to celebrate the small stuff. Give yourself some time off, take a walk, and treat yourself to a nice dinner. If you're working hard, you should pat yourself on the back all the time, not just when you reach huge goals.
What are some of the most creative ways that you stick to your goals? Share your success stories in the comments section below.