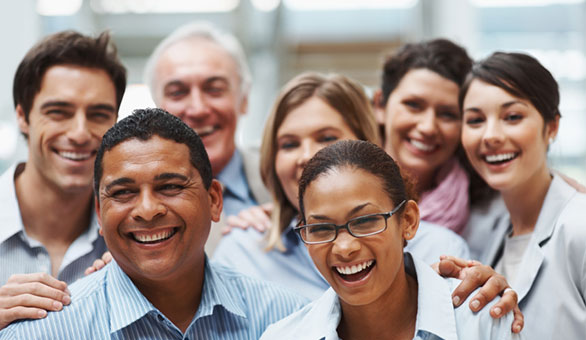 From indoor rock climbing gyms to on-site massages and hair stylists, today's tech companies have a reputation for delivering stellar perks. In order to hire and retain top notch employees, companies are rolling out royal treatments.
Take a lesson from Google. With more than 32,000 employees, the search giant always makes an effort to prioritize happiness, offering benefits like gourmet food, on-site dry cleaning, educational courses, guest speakers, and outdoor sports facilities.
Happy employees are not only more productive, they're more committed.
You don't have to be Google to show your employees some love. Here are 5 companies that provide brilliant benefits.
1. HotelTonight: Make The Benefits Match The Company
HotelTonight, a mobile app that specializes in last-minute deals to travelers, offers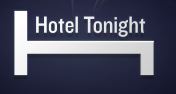 unlimited vacation time and annual travel stipendswait to its employees. Not only do team members get to jet off to Hawaii, Paris, or Shanghai, they get to live and breathe the wander-lusting spirit of their company.
"Vacation is not as binary as it used to be, with people being able to work remotely from anywhere," Sam Shank, chief executive of Hotel Tonight told Business Week. 'If someone runs errands for several hours during a workday, 'does that count as one day, does that count as a half-day? We don't want to squabble about that.''
2. SC Johnson: Getting Things Done
Work leaves you with little time for life's basic chores. That's why SC Johnson,

consumer goods giant, provides its 12,000 employees with a concierge service to help workers send packages, order flowers, shop for groceries, and research car insurance rates. They'll even take employees' cars in for basic repairs and oil changes. Want to go to see a Broadway show next week? The concierge will get your tickets for you.
When you devote your life to your company, other priorities can sometimes fall through the cracks. Between taking care of your kids, preparing for meetings, and writing reports, you may not have time to return library books or pick up your dry cleaning. With a simple service, S.C. Johnson demonstrates a strong investment in maintaining a healthy balance in employees' lives.
3. Genentech: Care That Counts
Remember in college when your favorite professor would disappear for a semester to work on her book? Genetech, a pharmaceutical company, provides six-week paid sabbaticals to help employees focus on supplemental projects. Genentech describes the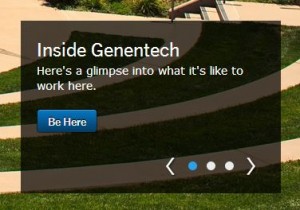 program as 'time to recharge.'
Employees who have been with Genentech for six years as a full-time, regular employee are eligible to take six weeks off with full pay and benefits. It's a time for personal or professional development.
The idea behind the program is to inspire creativity, generate new ideas, protect against boredom, and give employees a sense of freedom. It's a small investment to inspire an unparalleled commitment to work.
4. AOL: Reaching Moms and Dads
The corporate world can be tough for working parents, as time and attention needs to be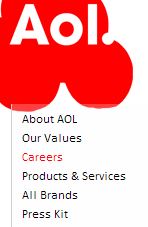 carefully distributed between company and kids. AOL strives to make the balance a bit easier by offering WellBaby, a program with prenatal instruction and new parent education.
AOL operates under the belief that WellBaby can help parents in more ways than one. Not only does the program teach parents about a variety of subjects, from childbirth to newborn care, but it also eliminates the risk of sick babies and high risk pregnancies that take employees away from their jobs.
New moms get eight fully paid weeks off, and AOL has an on-site daycare to make things convenient.
5. Deloitte: Educating Employees
With more than 190,000 employees and $31 billion in annual revenue, professional service firm Deloitte understands the value of continued education. That's why the organization provides high-performing business analysts with an MBA tuition reimbursement program.
Business analysts spend three to four years working for Deloitte Consulting, attend business school, and then return as senior consultants. After two additional years of employment, they receive reimbursement for the cost of their education.
The program is highly valuable for employee retention — by offering tuition reimbursement, Deloitte is able to retain top employees for five to six years.
We have fun at Grasshopper
Sure, we spend a lot of time building, monitoring, and marketing our virtual phone system, but we're also committed to having a positive work environment. Alongside our great healthcare and insurance benefits, we always have snacks in the office and have a fun blackboard wall where we share what's going on. We even have a beer cart that we ride around when work is too much to handle.
Your Thoughts
What are the best company perks you've seen? What does your company offer, and what would you like the company to adopt?
Related Posts: